When a student receives a free, high-quality education at The School of St Jude it helps lift their whole family out of a life of poverty and this is best illustrated by Form 6 student Alice's family.The seed was first planted when Alice joined in 2006 as a Standard 1 student. Her family was living in a small room in her grandfather's home and her parents were concerned about how they were going to give their daughter an education. 
"Oh I remember bringing Alice to the student selection day myself, I carried her on my shoulders and when we got final word she had been accepted it was really good news for everyone in the family," Alice's father, John, smiled more than a decade on. 
By a generous supporter of St Jude's sponsoring the 18-year-old's academic scholarship, Alice's family had opportunities they had previously only dreamt of.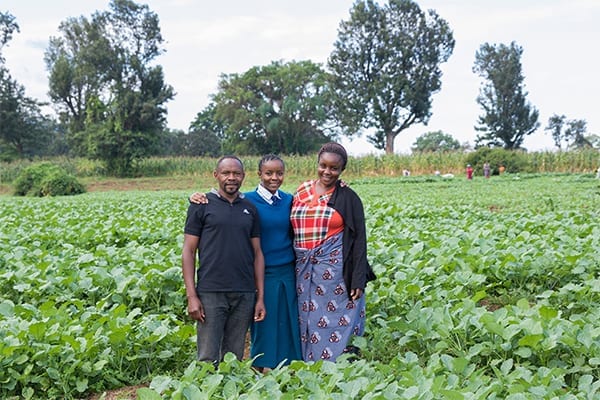 "The money we saved by Alice getting a free scholarship allowed us to pay for Alice's younger sister to go to school and motivated me to get back to working," Alice's mum, Nice, quietly reflected. 
Six years ago the family were able to start what has become a successful vegetable farm, buying some cattle and employing others from the community. The School of St Jude was one of their first customers before the school built their own shamba at Smith Secondary Campus.
Last year, St Jude's injected over AU$6 million into the Tanzanian economy, supporting many families who operate businesses in the region.
"St Jude's really helped our business grow in the initial stages and those profits have helped us during the tough times. I am proud to say that we have been an example to our community, they have seen our hard work and success and admire the happy life we now live," Nice added.
That success helped build the family a house. An achievement that Alice's father calls his proudest moment, other than watching his daughter excel at school. 
"Lots of things that our family has done so far has been done because of St Jude's. I was finally able to start making my family a five-roomed home. A union of St Jude's staff even helped me in the building process to get the house to what you see today," John proudly shared while looking over his handiwork.
That handiwork, a family home, a place Alice can be proud of. She will be one of the 80% of St Jude's graduates who would not meet the school's poverty criteria if they applied for a scholarship at the time of graduation. An indication that St Jude's is fulfilling its vision of fighting poverty through education.
"I am proud to say our family has been the most successful in our neighbourhood in changing our lives and it's all thanks to St Jude's," Alice shared.
Alice parents are happy for her to not take over the family business when she graduates next year however, instead supporting her to follow a career in the medical field.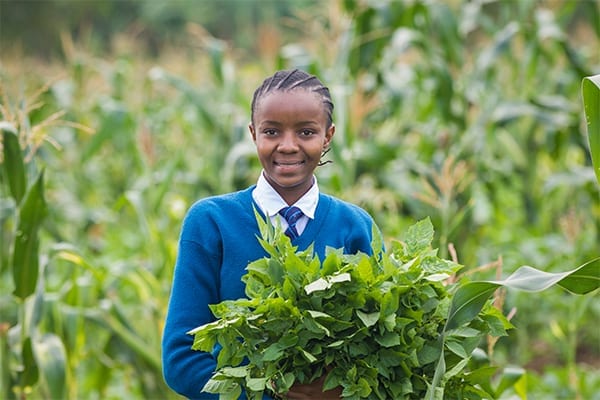 "I get emotional when I think of how St Jude's has helped Alice academically. I cannot really imagine the joy when Alice walks across the stage at Form 6 Graduation, it will be like magic. I can't explain the joy and gratitude that I will have by then," John said wiping away tears. 
"I want to be a dermatologist so people feel happy in their own skin," Alice explained, standing with her proud parents in their vegetable shamba.
A picture of a flourishing family and business, creating positive change in the community, thanks to St Jude's.
A donation to St Jude's helps students help their whole family. Give today to increase our impact.
Replies