It has been an incredible year for St Jude's eco-entrepreneur, Edgar. His quiet and unassuming nature belies the talented and driven young man who can now boast worldwide acclaim.
Last month, 17 year-old Edgar travelled to Sweden to collect the Children's Climate Prize 2017 award, where he got to experience first-hand Sweden's revolutionary recycling industry… and snow!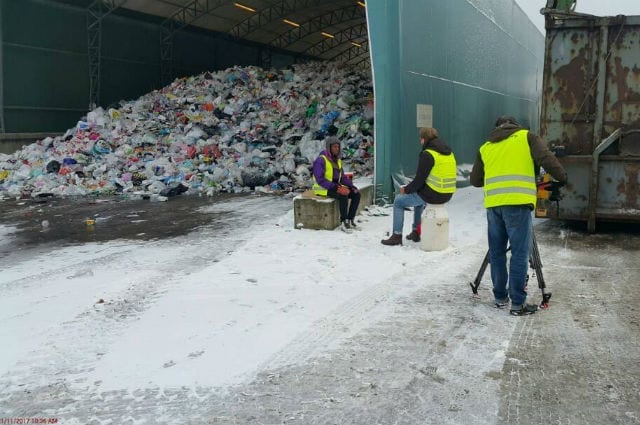 Established in 2016, the Prize is awarded to a child or youth, aged 10-17 years, who has done something extraordinary for the climate and the environment.
When presenting him with his award, the Children's Climate Prize jury said:
"With his invention, Edgar has made a great contribution locally in his area, and in the long run an admiring effort also for the environment and climate on a global scale." 
"The jury is full of admiration of his solutions and see great potential for scaling up and further developing his methods."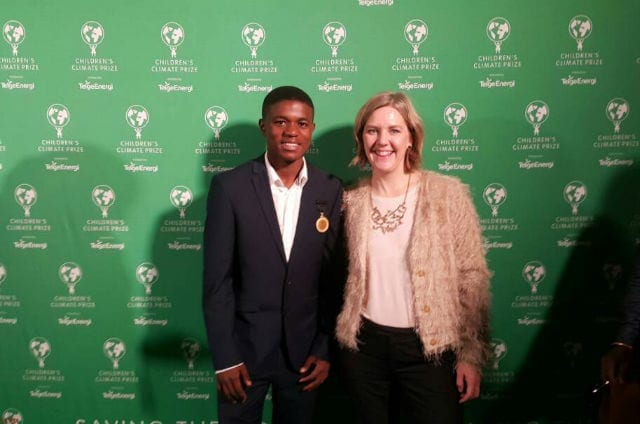 Two years ago Edgar started his own company, Green Venture Recycles. It turns plastic waste into cheap and affordable building products such as paving blocks, roof tiles and bricks, with no negative impact on the environment.
Edgar was inspired by a trip to Dar es Salam where he saw how deeply people had been affected by floods. He witnessed mud-brick homes almost completely washed away because the families living in them couldn't afford better materials to build with.
Given the opportunity to attend innovation workshops on the weekend through The School of St Jude, Edgar dreamed up his concept and it was here that he designed the first prototype, entering it into the School's annual Science Fair.
Speaking about his journey so far, Edgar credits The School for helping to provide him with the opportunity:
"I couldn't have achieved this without the help of my school!"
"I think this idea can change the world, but I'd like to start here in Africa. Tanzania is a developing country and it's important for us to use our skills to serve the local community. Yes, we have problems. It is up to individuals to help solve them."
In addition to his latest accolade, Edgar was also recently awarded first runner-up of the Anzisha Prize. Supported by African Leadership Academy (ALA) in partnership with the Mastercard Foundation, the Prize celebrates the next generation of young African entrepreneurial leaders, recognising their contribution in helping create job opportunities, solving local development problems and driving economies.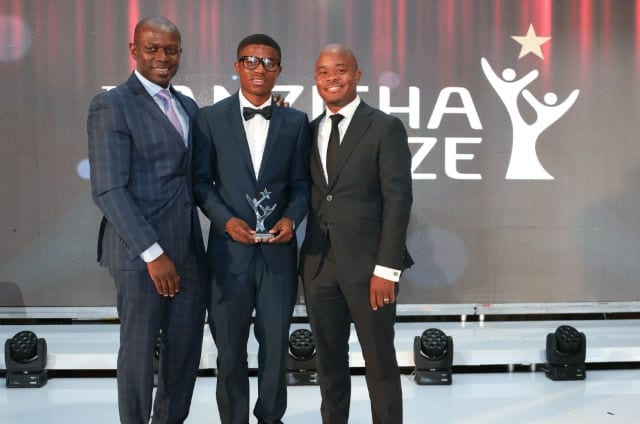 As the second youngest candidate selected to attend, he had tough competition, but it proved hard for the judges to argue with a 17 year-old who is already employing over 50 people, ridding his local community of more than 1.2 million plastic bags and providing strong, affordable and eco-friendly building materials to those who really need them.
As a shortlisted candidate, Edgar attended a 'boot camp' in South Africa where he received business training and mentorship as well as money towards expanding his business further. 
Edgar's achievements are incredible, but they're not a one-off. The School of St Jude sets out to provide all of its students with the education, attitude and belief to become the future leaders of Tanzania, leaders who care about their communities, their country and the world we all live in. Our students are talented and motivated and our science and technology laboratories have the facilities for students to experiment with new ideas. 
This is how Edgar started working on his invention, and look where he has got to now! Sponsor a St Jude's student and give someone else the chance to follow in his footsteps.
Replies