The 1,800 students currently being educated here at The School of St Jude are only able to realise their dreams thanks to our passionate and active support base, much of which is made up of dedicated Rotarians.
One such Rotary club, Brisbane High-Rise, is a fine example.
Between Brisbane High-Rise and its friends, the club recently reached the milestone of 20 St Jude's sponsorships. The Australian club has been a consistent and active supporter of The School of St Jude for many years and we couldn't be making the impact we are without Rotary members like theirs.
Noela Phillips, former special needs education teacher and wife of former Brisbane High-Rise president Bill Phillips, said club members have enjoyed annually travelling to St Jude's for the past few years to see the change they are helping us achieve.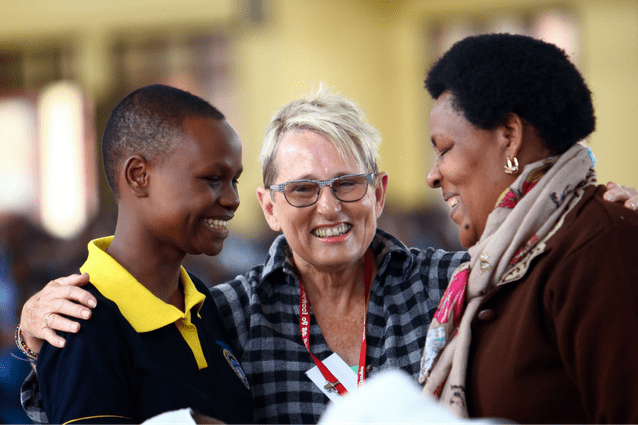 "The School of St Jude's mission to fight poverty through education is an easy one to get behind, as good education is key to improving lives," she said, adding that she and her husband are proud sponsors of graduate student Oliva.
"Bill and I have introduced over 40 Rotarians and friends to the school on trips (to St Jude's), and it's a great way to experience the impact St Jude's is having on the community."
Noela has recently become a Director on the board of the East African Fund, which is the St Jude's fundraising body in Australia.
The Rotary Club of Brisbane High-Rise was chartered in 1993 with 27 members and now has more than 50 active members, many of whom have worked on projects helping St Jude's.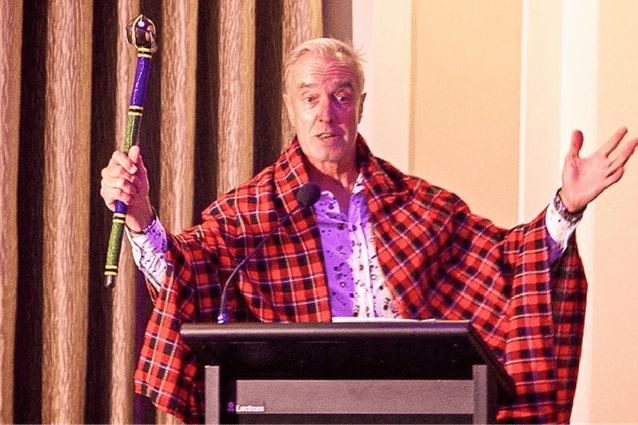 Just last year, when Gemma and inaugural graduate student Dorice visited Australia to spread the word, the club held a sold-out fundraiser that resulted in over AU$40,000 to 'Heat up St Jude's' through the purchase and installation of 13 solar heaters at Smith boarding campus. The event was so successful they're planning another – a cocktail party – when Gemma visits Australia this year in March.
Brisbane High Rise Rotary club has also helped some of our most needy children through members and friends that have raised support.
The club's former President and recently-retired CEO of Cerebral Palsy League of Queensland Angela Tillmanns and her family, as well as Dr John and Louise Arvier, helped our Form 1 student Lightness overcome the challenges of schooling with cerebral palsy. The Arviers and the club itself also helping our albino students with their associated vision problems, and Susan Rix has been a dedicated fundraiser for many vital projects.
Without clubs like Brisbane High Rise Rotary our school would not be where it is today.
Replies