When you support St Jude's, you aren't just providing free education to the poorest and brightest students in Arusha. You're supporting almost 300 talented, dedicated staff members committed to fighting poverty in their community. 

In our Staff Spotlight series you get the chance to meet these impressive members of the St Jude's family. 
Meet Norah – the face of the Accounts department! She enjoys interacting with visitors at the accounts window as well as her work behind the scenes making sure that every dollar and cent is accounted for.
A busy mother of one, Norah loves nothing more than relaxing and watching movies with her family in the evening. Norah and her daughter are particular fans of the zombie genre!
Though some may find accounting for a school the size of ours as terrifying as zombies, Norah has found that it is her forte.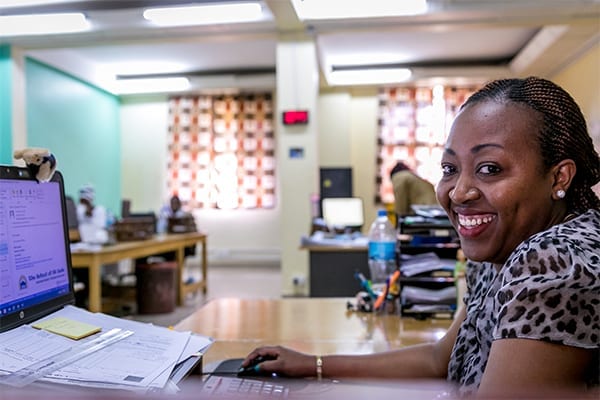 Norah came to St Jude's with previous experience as a cashier and enjoys assisting visitors from around the world exchange their foreign currency. 
With a smile that can light up even an accounting office, Norah especially enjoys the office camaraderie at our school.
"St Jude's is a family" Norah said. 
"We are all here together. It's not just a job. We're all working together to do something important in our country."
Community service and engagement is paramount in Norah's professional and personal life. Instead of relying solely on a bank account for income, Norah is part of a small local community co-operative (called a 'kikoba' in Tanzania). 
Every month each member contributes an amount, for example 20,000 Tanzanian shillings (approx $12 AUD), which is managed by a voluntary chairman, accountant and secretary chosen from the group. They meet every month to discuss the fund and to hear members' requests for loans to improve their homes or to start up local businesses.
"This is common in Tanzania" Norah says. "The community comes together to help each other meet their needs and provide for the future."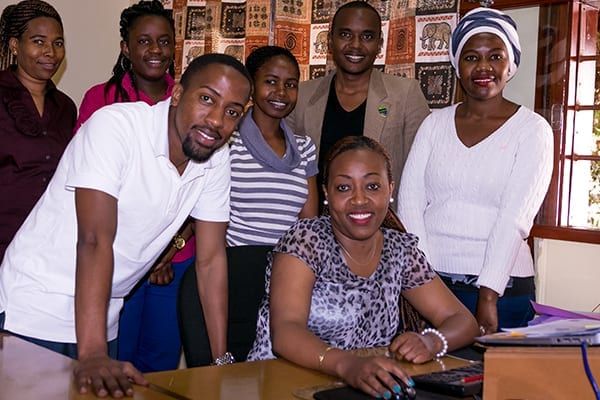 The phrase 'ask a busy person and they will get it done for you' completely applies to Norah. In addition to her job, home life and further studies in accounting at Arusha University, she also helps those in need.
To help make a positive change in her community Norah does not rest on Sundays. Instead she is part of the Catholic Women of Tanzania Association (WAWATA) that provides much needed community services and social economic empowerment activities to many in Arusha.
"People here are very poor and sleep in poor conditions. They can have five kids and sleep in one room," Norah says.
"The father may be jobless and the mother may only able to work small jobs such as washing clothes for 2,000TZS per day ($1.20 AUD) so I volunteer wherever I can."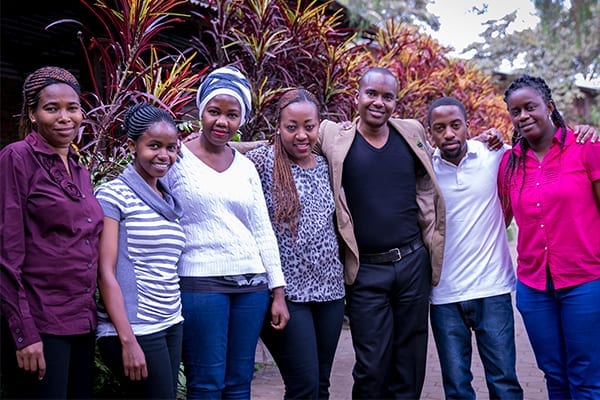 We are so lucky to have people like Norah championing our school's mission both inside and outside its walls.
Stay tuned for another staff profile in September and – if you'd like to discuss the exchange rate, women's empowerment or World War Z with Norah – come visit us!
Replies