Today, nine people will drive from St Jude's Sisia (Moshono) Campus and head east towards Africa's tallest mountain and the world's tallest free-standing mountain, Mt Kilimanjaro. Over seven days they will attempt to reach Uhuru Peak – 5,895 meters / 19,341 feet – the "rooftop" of Africa.
St Jude's kanga at Uhuru Peak in 2011
Nervous, scared, anxious, thrilled – just some of the adjectives to describe how everyone's feeling at the moment. Over the last few months they've been acquiring the proper gear to deal with below freezing temperatures for summit night, when they'll wake up around midnight and trek through the darkness with just headlamps and guides to lead them up the steep mountain ridge. Training regimens have, hopefully, been kept to as this isn't exactly a stroll in the park! They'll walk for 5-7 hour days for seven days straight, gaining elevation with each day.
For many of them, this will be the most difficult, challenging event of their entire lives. So why are they climbing exactly?
As part of St Jude's Kili Challenge 2012, they are climbing with a purpose, to raise funds for the students of The School of St Jude. For the last two years, through a partnership with Summits Africa, St Jude's has had visitors fly into Tanzania from all over the globe to take part in this challenge. It's been a tremendous success, and offers an avenue for people to challenge themselves like never before, a mantra that we preach to our students everyday.
Good luck to all of our climbers, everyone at St Jude's will be cheering you on!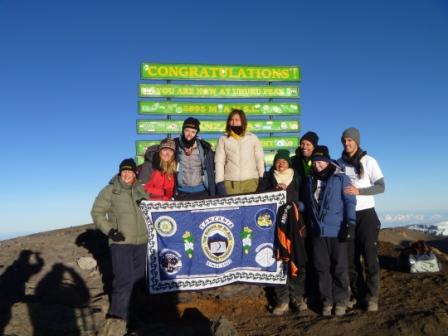 Replies