Queenslander Bernie Kelly is connecting students around the world, fighting poverty in Tanzania and opening the eyes of young Australians.
The energetic Global Immersion founder has just returned from his latest trip to Tanzania, where his organization is making a major difference at our school.
For more than five years, Bernie has brought groups of students to visit St Jude's and meet students from poor families whose lives are being transformed by free education.
"Our emphasis is on the journey, as a whole," Bernie explained.
"It's African students, walking side-by-side our Australian kids, and they're all sharing hut space and learning heaps. It's really empowering and powerful."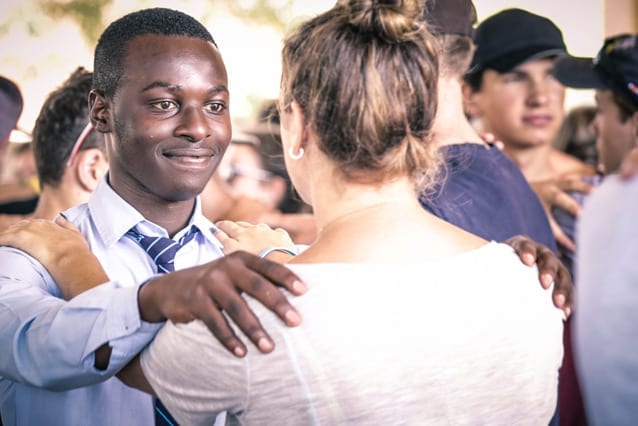 Bernie and his Global Immersion groups have enjoyed culturally immersive experiences in Tanzania with us over the past few years, fundraising thousands for us beforehand. This latest group of 98 students is the largest to date.
"(This trip) was probably my greatest piece of work, ever, in my career," Bernie said.
"When you take away so many people the first priority is health and safety, but we went way beyond that – we created an atmosphere and environment in which nearly every student thrived and had an experience way beyond their expectations."
The 98-strong group travelled through Tanzania for almost 3 weeks, in which they climbed Mt Kilimanjaro with St Jude's students, spent a few days at our campuses in Arusha and enjoyed local experiences including visiting a Maasai boma, drumming and dance lessons and home visits with school families.
They were further immersed through community service projects at near-by Moshi and even went on safari!
This group of inspiring Global Immersion students came from all over Australia, and collectively raised more than $100,000 while also paying their own way.
Students, such as Fiona Stalker of Hunter Valley Grammar School who personally raised $8822, worked hard to fundraise through activities like chocolate drives, working with service clubs like Rotary and setting up GoFundraise pages.
No wonder Bernie is proud.
"Some kids don't know when to stop, so you end up with the Fiona performances in which they raise an amazing amount of money," he said.
His guidance has led participants in the right direction before, with just some of the money previously raised funding our Senior A-Level science block.
Bernie's passion and enthusiasm in guiding high achievers was clear more than 25 years ago, when he drove his first major project, the not-for-profit Australian Youth Development Association.
It went so well he followed it up with yLead and now Global Immersion and was awarded the Pride of Australia Medal in 2009.
Bernie's support for St Jude's began with yLead in 2010, and it's become a valuable partnership for everyone involved.
"I met Gemma in Brisbane, and immediately felt there was a synergy of interest in which we could both create exciting opportunities for each other," he said.
"These students (assistant family leaders from St Jude's) are getting an exposure to organisations like ours that is bringing them global attachments. Global Immersion is about respecting the leadership and respecting the participant, whereby we're really comfortable to give them responsibility.
"It's about accepting people as individuals. They went out there, not knowing most of the other kids, and felt for three weeks they could be themselves – the best possible beautiful, ugly, gutsy, vulnerable self. And they loved it."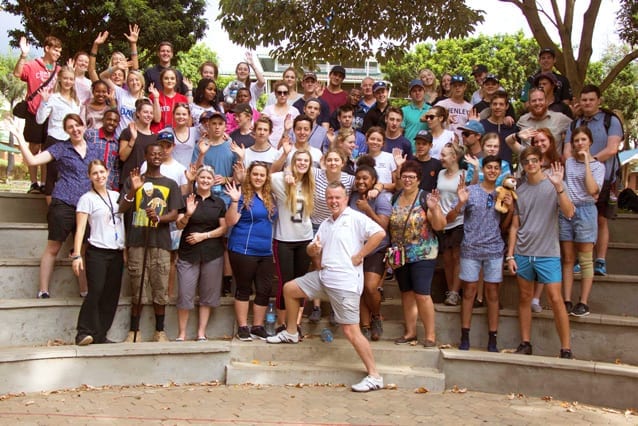 Know someone who might want to see the world and make a difference in the lives of Tanzania's poorest and brightest students? Visit Global Immersion to find out more.
Replies