It's a sight to see, 133 brilliant young adults, bursting with pride as they celebrate St Jude's third Form 6 graduation.
Tears of joy and eruptions of applause filled the hall as the crowd of proud family members, sponsors and international visitors celebrated a milestone - 13 years in the making.
The graduates, draped in gold regalia, were propelled onto the stage by years of hard work, persistence and support from our exceptional school community.
School captains, Farida and Victor, triumphantly commended the efforts of their peers.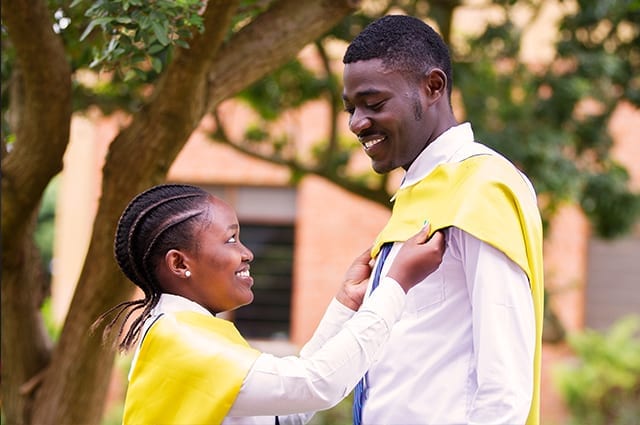 "We know by now that we should always have courage when things get tough. We should not be fearful. It's time to grab all our chances, do our best and be happy," Farida said.

"We are thankful beyond words to our sponsors and always to Mama Gemma."
More than 60 visitors travelled from America, Australia and New Zealand to join the celebrations!Kerry and David Steller are from Armidale Central Rotary club. They came to watch the student they sponsor, Oliva, bask in graduation glory.
Like our graduates, the couple knows something about building a dream from scratch.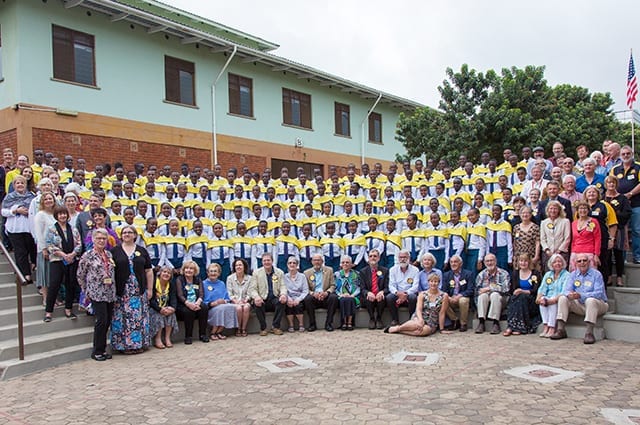 "How did you hear about The School of St Jude?" The pair was asked.
David responded with a smile but didn't miss a beat, "I built it."
"We came over for three weeks in 2000, and camped on the school lawn," Kerry added.
"We first thought the school would take students 'til Grade 7, but then people placed bets on whether Gemma would build a secondary school. A few of us won that bet!"
"We can't believe how huge it is. We're very proud," Kerry said.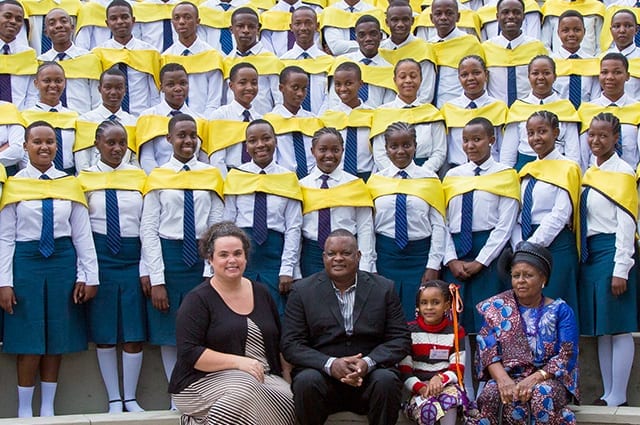 So is St Jude's Founder, Gemma Sisia, whose heartfelt words of wisdom stirred the ceremony guests.
"I am so proud to celebrate Form 6 Graduation with bright and strong young adults: the future leaders of Tanzania," Gemma said.

"Nelson Mandela said, 'Education is the best weapon against poverty.' He also tells us that "Sometimes it falls upon a generation to be great" and I know that you can, that you will be, that generation."

The Meru District Education Officer, Mama Mchome, delighted our graduates with praise of their achievements and advice for their futures.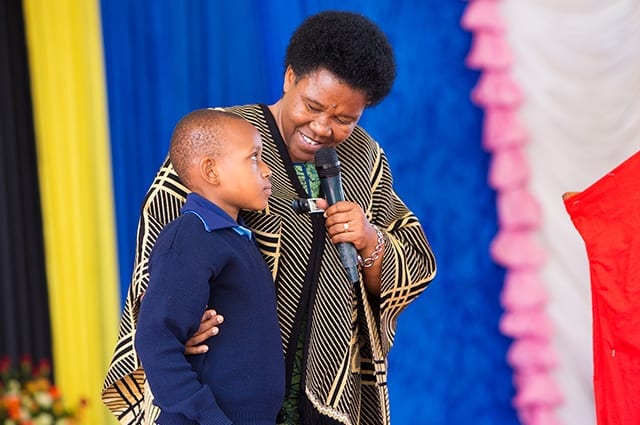 "The School of St Jude has given you many opportunities to participate. Stick to your goals. Remember, you are intelligent."
"Try to find ways to give back to society through your professions. By doing so, you will have peace and be successful," she said.
St Jude's Academic Manager, Nestory Msoffe, knows the Class of 2017 is already paving the path to success!
"Our graduates leave a legacy of resilience, courage and hope, which younger students will follow," Mr Nestory said.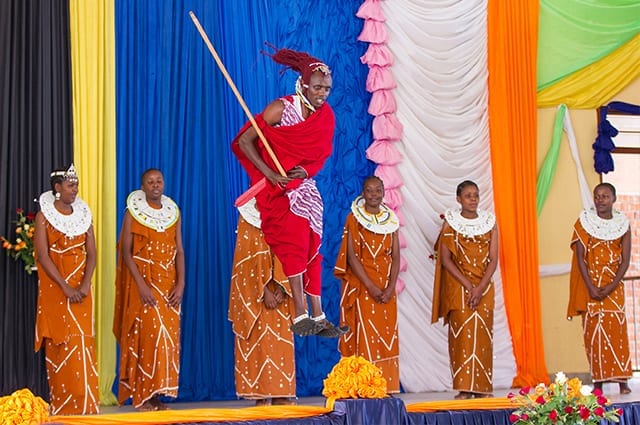 In between formalities, guests were treated to cultural dances, and eyes glistened when graduates serenaded their captive crowd with special songs.

As Gemma says, "yes, this is the closing of a chapter, but it is also a beginning!"

Over 90% of our graduates will undertake three months of government mandated National Service, before commencing their Community Service Year.
Many will use their quality education to give back to their communities as volunteer teachers in their local government schools.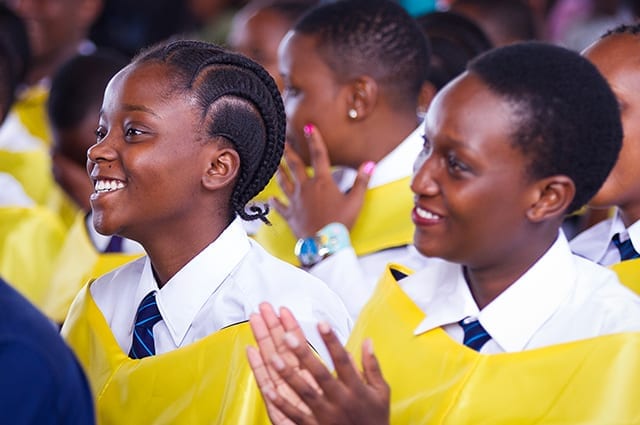 No matter where the future leads them, we know that St Jude's graduates are destined to be leaders!
St Jude's Class of 2017 marched victoriously out of the hall with confidence in their stride and sparkling eyes.
These students - some of the poorest and most talented in Tanzania - weren't just guided by a light at the end of a tunnel…
…it shone from within them all along.
Congratulations, Class of 2017!
Replies