There is an air of trepidation when speaking to a soon-to-be graduate of St Jude's.
Like most final year students, there is a mix of nervousness around finishing up school and excitement about taking their first tentative steps into the "real world" as adults.
However, the Form 6 class of 2015 of The School of St Jude carry a heavier weight of expectation than most, as they are the first ever graduating class in the school's history.
Hosiana Jonas is one such graduating student. She has been at St Jude's since starting as a Year 1 student in 2004. The second eldest of four children, Hosiana is a member of the Maasai tribe and comes from a small farm close to Arusha.
She is very aware of the significance of her time at the school.
"St Jude's has really changed my perspective of my future," she says.
"In the past I could only see darkness in front of me," she said. "St Jude's gives me an opportunity across the country and the world. I got to meet people from around the world and was encouraged to express my talents in different ways".
An excellent student, Hosiana's talents are extensive and she has a love of scientific subjects including chemistry and physics. Her favourite is biology.
She plans to put this aptitude to work when she goes on to study medicine at university, specialising in orthopedics. She said she realised that her life as a tertiary student will be very different to her time at St Jude's, yet is looking forward to the independence university will afford her.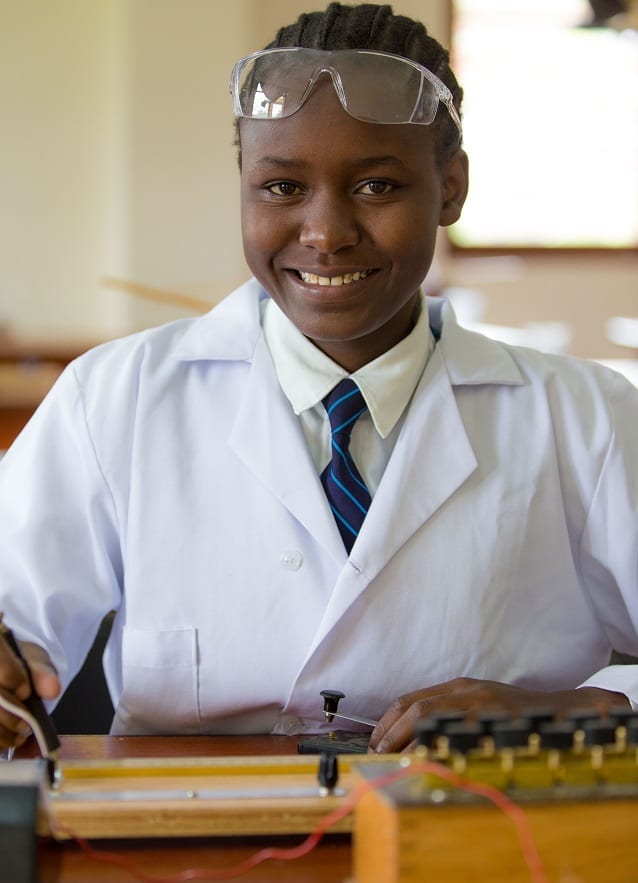 Although she will have to get used to having no timetable and having to organise herself – a situation very different to being at boarding student!
Before embarking on her tertiary studies, Hosiana will experience another, different journey. For one year she will undertake community service, teaching physics and chemistry in a local government school.
With classes of up to 50 students and no labs, Hosiana knows she has her work cut out for her. However, it will come with a reward as she will be able to return home after being away for so long.
"I am looking forward to spending time with my family as I have been boarding for many years," she said, a smile on her lips and eyes dancing.
She will be no stranger in her role as teacher, as it is one that she has played within her community for many years.
In the tradition of St Jude's, she has shared the knowledge gained throughout her schooling with her siblings and friends.
Her whole community is ready for the next step in her journey and "are eagerly waiting for me to make the most of my opportunity", she said. "I will need discipline and I am hard working. I will help my community and care for others, not just myself," she said.
Like all of the students graduating in her class, there are high expectations on her young shoulders. However, with the continued support of St Jude's, her sponsors, her community and a simple steely look of determination that gives away more than she can say, it's most likely Hosiana will exceed all expectations.
Replies