If you're a teacher looking for an exciting new job, experience living abroad, and the chance to give back, then you could be one of the next Teacher Mentors at The School of St. Jude. 
In this interview, Gaye Tiplady, a St Jude's Leadership Mentor with over 25 years of education experience, explains what it's like to work at the school, live in Arusha, and help make a difference in the lives of hundreds of students.  
Why did you decide to decide to come to The School of St Jude's? 
I actually wasn't looking for a new job. I just glanced at a newspaper and saw the Teacher Mentor position advertised. In the past, I'd worked overseas in corporate, for-profit schools that were all about making money and that just wasn't for me. I was drawn to St Jude's mission to help disadvantaged children in the region. Ultimately, that mission was the reason I decided to take the position. I wanted to experience something different and I wanted to give back to those who needed it the most. 
What is it like to work as a teacher mentor?
Some teachers are nervous coming to the school to work in a mentor role because they don't have experience in a senior position or working with other teachers. Don't be! You have nothing to fear and so much to offer.
Any good teacher can easily and effectively work as a mentor. Teachers have communication skills and an education background that is invaluable to the local staff here. This program gives local teachers a chance to work with and learn from mentors who have a different background in education.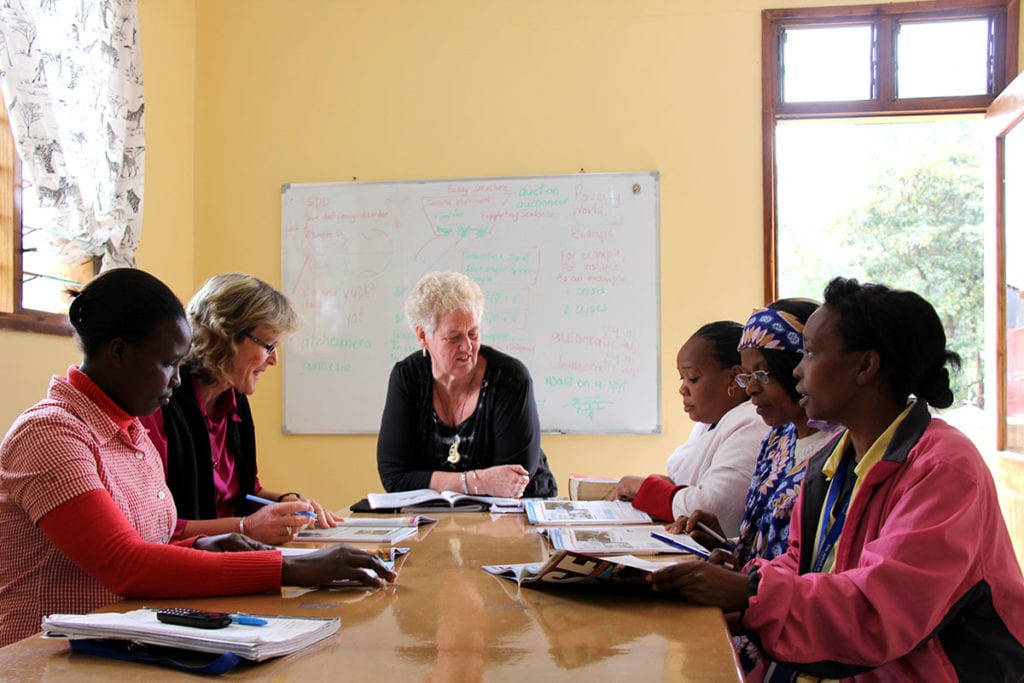 Mentors spend the day with local teachers during their planning sessions. We help them find resources and figure out creative ways to implement them in the classroom. But, more than anything, we are a sounding board for the teachers and respond to whatever needs they might have. Rather than try to implement what we think should be done or changed, we provide solutions to problems they bring up.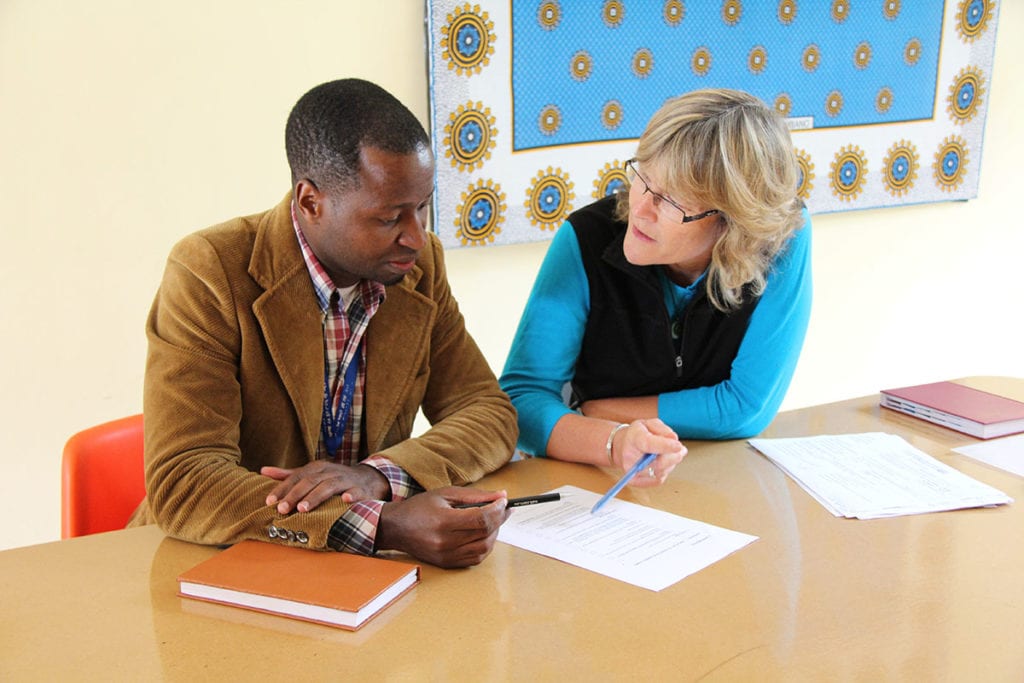 Working as a teacher mentor has been amazing (not only in content, but in our ability to make an impact). If I worked in a classroom, I could help that class of students. But, as a mentor, I get to work with 10 teachers who teach 25 students each, which means I can help 250 people! 
Why do you think a year commitment is important for this position?
I'm so glad the contract has a year minimum. It can take some time to build trust and confidence with the teachers. They're used to seeing people come and go and things continually changing from person to person. A longer commitment provides continuity and gives us the opportunity to become trusted resources they feel comfortable approaching for help.
What is it like to live in Arusha and at St Jude's?
I've lived on St Jude's campus for two years and it has been wonderful. We almost always have water, electricity, and internet, and the accommodation is lovely. 
When I first moved to Arusha, I didn't have culture shock at all. The city has a sort of organized chaos that I really enjoy. Over all, it's an easy place to live and work.  I thought I'd end up eating rice and beans every day, but there are so many nice restaurants and places to go out that offer a variety of food.
I've been invited to weddings, taken Swahili lessons, and attend drumming lessons on Friday nights. So, while many comforts from home are available, there are also so many opportunities to experience and learn about the local culture.  
Have there been any surprises during your time here?
The surprises have all been good! The school is much more organized and established than I thought it would be. The students, compared to others I've taught, are easy to manage and eager to learn. 
As a mentor, you can get so much out of this experience, but also have so much to give. We all come from different backgrounds and experiences, so hopefully we can have some positive influence on the people here. 
Replies