Thrill-seekers and animal lovers traverse the globe to catch a glimpse of Tanzania's tembo (elephants). Sadly, these majestic creatures face extinction as targets of ivory poachers.
A group of St Jude's secondary students is committed to stamping out tembo terrorisers by raising awareness about poaching in the community.
Tembo Club was started in February by impassioned student activists, who boldly approached their teachers with the desire to save one of Tanzania's national treasures.
"Poaching means we destroy natural resources that are beneficial to us. And of course, elephants have rights, so why shouldn't they just live?"
"People think that conducting the black market of ivory is a good thing because they can get furniture. It's a disappointment," said Tembo Club President and Form 6 student, Christina.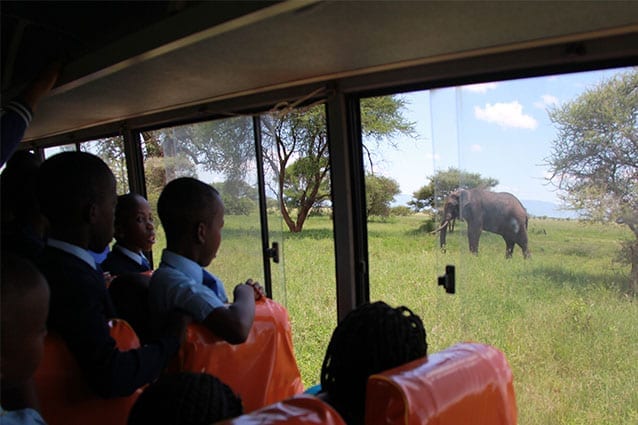 The students are right to be disappointed and concerned. Tanzania is one of Africa's poaching hotspots. Between 2009 and 2014, the illegal activity reduced Tanzania's elephant numbers by 60%.
"This is a big problem. If there are no more elephants, it will lower the status of our nation," said Tembo Club Chairman and Geography teacher, Mr Fauz.
"We are the ambassadors for Tanzania. Protecting the natural resources of any country is an important thing to do. So I am proud to be one of them," Christina said.
The club meets twice monthly. So far, 36 students and four teachers are a part of group, but this number is set to increase.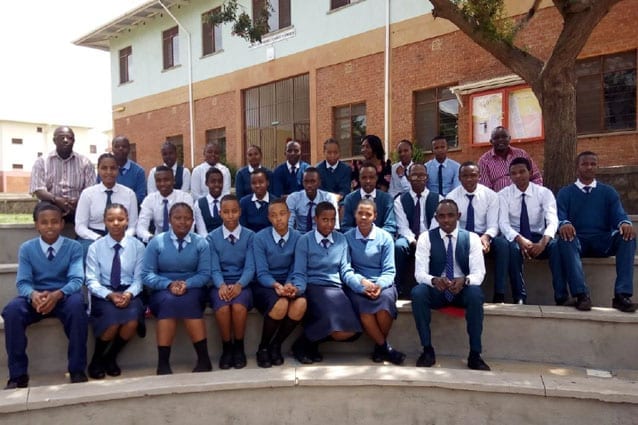 "Most students wish to join our club, although we limit the number and I'm sure even though they are not members, they are motivated to do something like what we are doing already," Christina said.
Nickson, Emmanuel and Nasra are three enthusiastic members of Tembo Club.
"I have a passion for art and this is one of the ways I can express my opinions to society. It can trigger someone to care about poaching," Nickson expressed.
"We have good resources, good teachers, good mentors and good members among us. I can't even express how glad I am for this group," Emmanuel beamed.
"The best part is conserving the environment, telling people more about wildlife and how precious wildlife is to our society," Nasra said. 
Deputy Chariman of Tembo Club, Mr Elias, believes the students' efforts will have a widespread impact, thanks to their opportunities at The School of St Jude.
"With the support of the international community, we can all make a difference by saying no to poaching and saying no to buying products made from elephants."
"We want the ivory market to be blacklisted and to disappear. If the market flourishes, the killing will continue. This is done by the very richest people in big business, so it requires a collective voice to say no to poaching," Mr Elias said.
Pay us a visit and learn more about Tembo Club. You might even get the chance to see some tembo in Arusha's beautiful national parks!
Replies