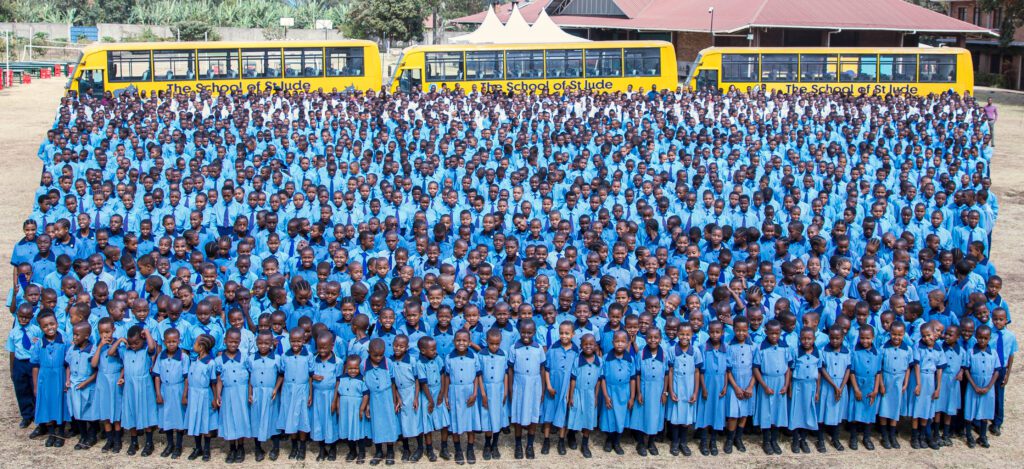 It is 28 October 2022 at The School of St Jude, Sisia Campus. Despite the cloudy weather, the school is particularly vibrant and lively on this Friday morning. Colourful hangings, banners and balloons decorate the dining hall and music can be heard in the air.
Today is a celebration.
"St Jude's Day is one of the events on the school calendar that I always look forward to," says Jasmine, a Form 6 (the final year of secondary school) student. "It is the day that brings everyone together as one big family," she adds.
St Jude's Day is a special day to honour Saint Jude, the patron saint of desperate and lost causes for whom the school is named. It has been a tradition over the years to celebrate this day as a community. So, students and staff from all three schools converge onto the one campus for this day.
The first activity of the day is a whole school photo. In a huge logistical effort, everybody assembles on one of the sports fields to pose for a photo, lining up from youngest to oldest.
"When I first started at St Jude's I was one of the students in the front row," recalls Jasmine. "This time, I was one of the students in the back row. That's how far I have come!" she reflects.
After the photograph comes a thanksgiving mass, during which students and staff alike make offerings of donated goods.
"On this day we exemplify the school's culture by extending the gift of generosity to other people in need," explains Goodluck, Head Boy at St Jude's Secondary School.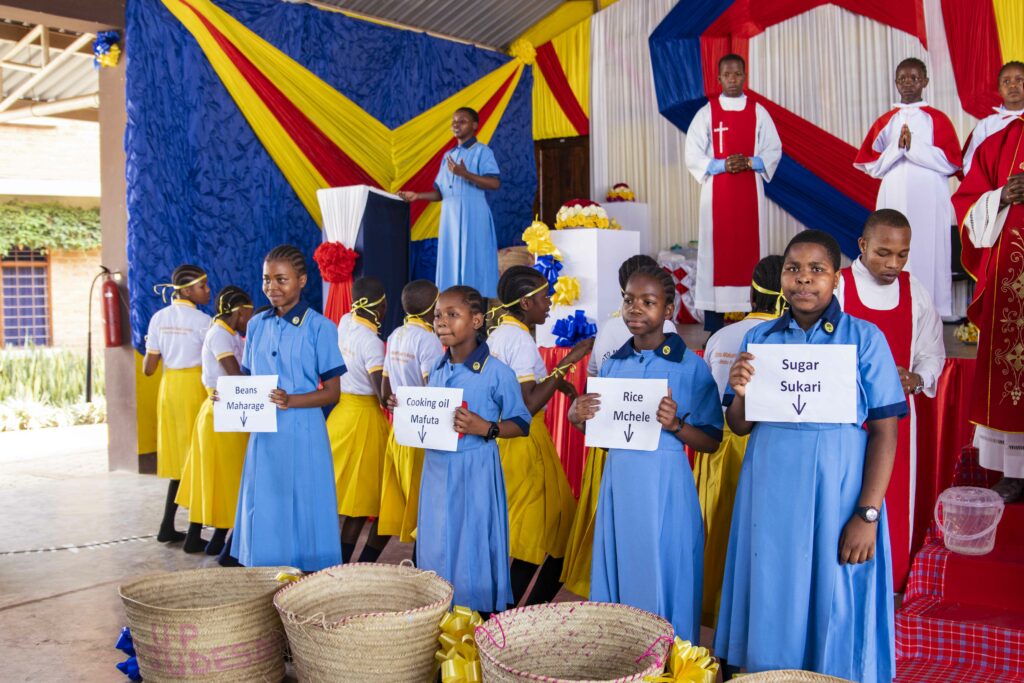 This year's St Jude's Day, Goodluck and his fellow student government leaders led the initiative to help elderly community members cope with the rising cost of living. Together with donations from generous international supporters, the student government created St Jude's Day Essentials Packs, a special package consisting of a variety of staple food items for the elderly in need. In the weeks leading up to St Jude's Day, Goodluck and fellow student leaders spearheaded the campaign and raised enough to cover 400 packs of St Jude's Day Essentials Packs for the elderly in need!
The St Jude's Day Essentials Packs will be distributed to the elderly on 12 November 2022. It will be a full day of social interaction where students from St Jude's will share conversations, stories and laughter whilst having lunch with the elderly.
"I would like to offer my sincere gratitude to everyone who joined our efforts by donating a St Jude's Day Essentials Pack," says Goodluck. "Because of your generosity, hundreds of elderly people in need will experience joy and relief in rather challenging times."
After a celebration lunch, the afternoon of St Jude's Day is dedicated to students' presentations and awards. Students from all year groups took to the stage to compete in various performances from traditional dances to drama. Demonstrating their love for St Jude's and its values, each performance evoked laughter and cheer from the audience.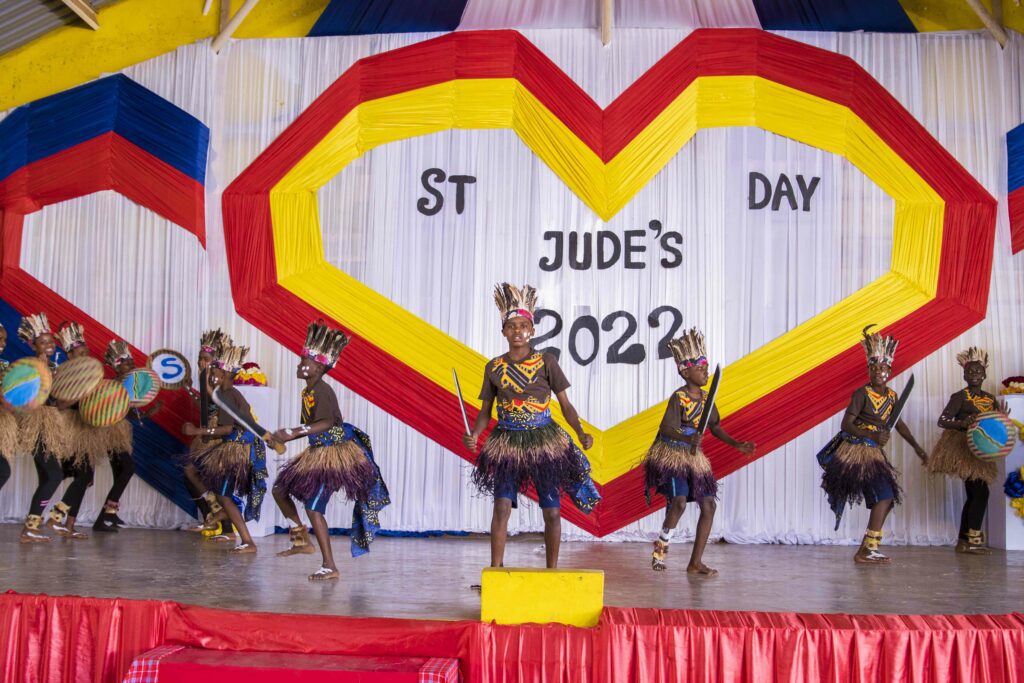 The 2022 St Jude's Day was capped off with a thrilling football match between staff from Sisia Campus and Smith Campus. On this occasion, staff from Smith Campus emerged with an emphatic victory over their Sisia counterparts.
The School of St Jude has come a long way over the last 20 years. As a community, St Jude's Day is an occasion of thanksgiving and togetherness and exemplifies the spirit of giving to those in need.
A big thanks to our supporters for making donations toward St Jude's Day Essentials Packs for the elderly.
Replies