The value of a quality education has not been lost on St Jude's graduate Dorice, who has been putting hers to good use in her current role as a biology teacher.
The 2015 graduate remembers spending her primary school years crammed five-to-a-desk in a class of more than 100, fighting through hunger while trying to learn.
"When I was in a government school it was hard. Sometimes the teacher was at class; sometimes she wasn't," Dorice said.
"We spent from morning until night without any food and we didn't have any books."
Driven by her dream of becoming a doctor, Dorice finished in the top 10% of her primary school and earned a scholarship at St Jude's, where she was given everything needed to excel in her studies.
"If I wasn't at St Jude's I don't think I would have finished Form 6 (Grade 12) because the conditions (at government schools) are so tough, without teachers, without books," Dorice said.
"My parents couldn't afford to send me to a private school.
"Because I was at St Jude's I passed Form 4 (Grade 10) very well and Form 6 very well."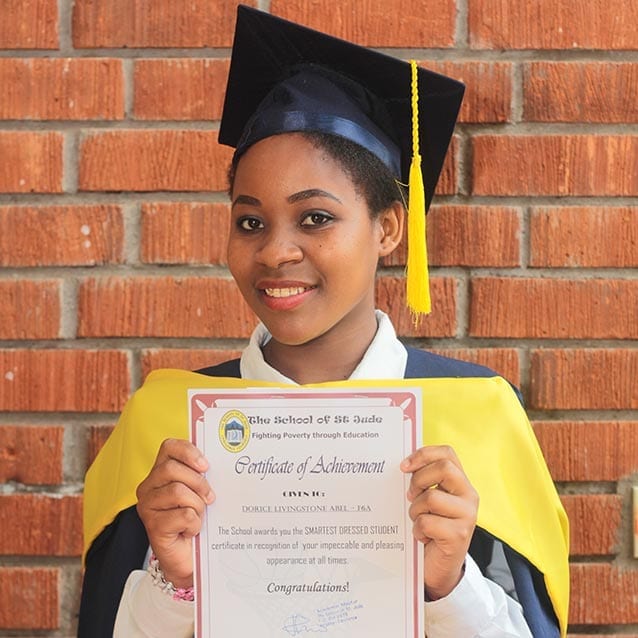 Finishing high school is a major achievement in Tanzania. Of the 1.63 million students in Tanzanian that enrolled in their first year of school in 2002 like Dorice, less than 39,000 of them graduated from Form 6 this year. That is just 2.4%.
Next year Dorice hopes to study medicine, a profession desperately needed in a country that has one of the worst doctor shortages in the world (1 physician per 100,000 people).
"Here in Tanzania there are very few doctors," she said. "I want to be a gynecologist because there are very few and there are lots of women's diseases that are not addressed."
Before Dorice embarks on her tertiary education she is completing her Community Service Year at the high school just around the corner from her childhood home.
Returning to a government school has made her even more aware of the need for a quality education like the one she received at St Jude's.
"When I was in Form 1 (at St Jude's) we were only 27 students (in a class) but (at the government school) there are 57," Dorice said.
"They have no teachers. I remember the first day I came they had no biology teacher here. From January to July the Form 1s had no biology teacher.
"I started an introduction to biology.
"They really loved me because I was telling them what to do, advising them how to study, how to revise. I'm using what I learnt at St Jude's to help them."
Dorice has been selected as the first ever St Jude's graduate to tour Australia with Gemma next March and April. Contact our organiser to book her for any conferences or major events.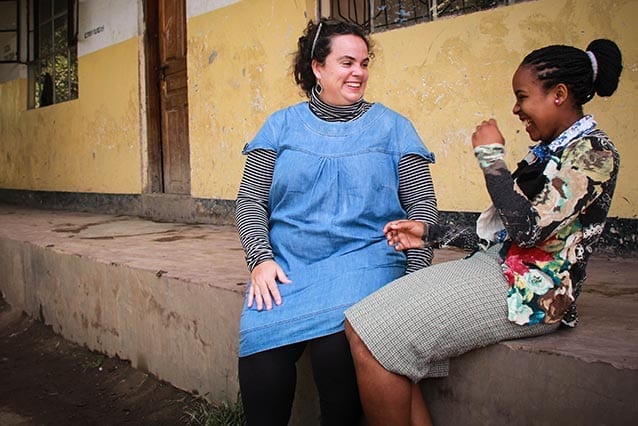 Replies