Nobody has to tell the students at St Jude's to eat their spinach.
Four times a week, the bowls are licked clean and the smiling faces of more than 1800 students are speckled with flecks of green. It's spinach day!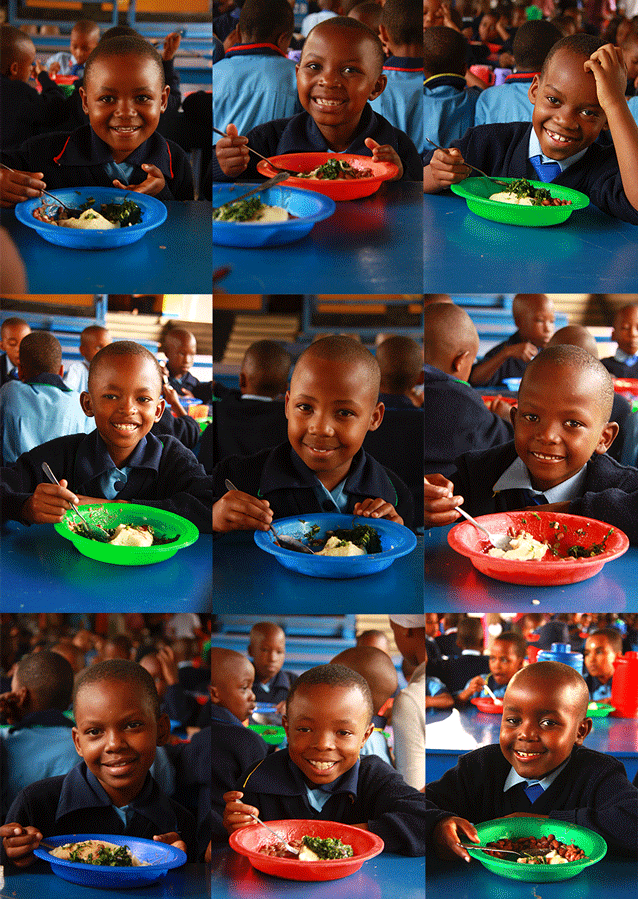 The benefits of these nutritious meals are being felt far beyond our school gates.
Vegetable farmer Nice Fadhili is just one of the local producers whose life has changed because of the more than $10,000 AUD spent each week on the more than 31,000 meals our students eat.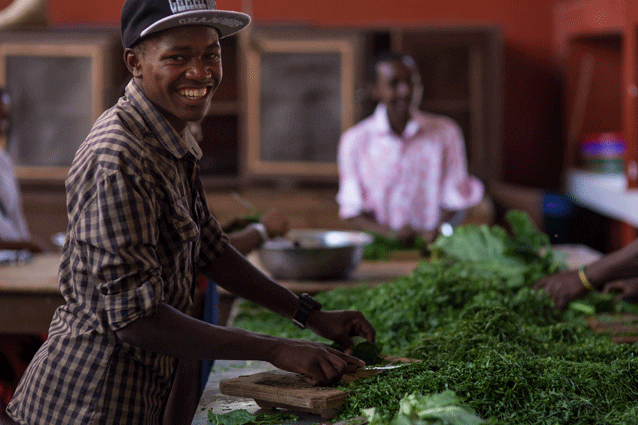 Known around St Jude's as "The Spinach Lady", Nice started supplying the school with leafy greens in 2012.
"I was selling some small vegetables at the central market and people from St Jude's came looking to buy food for the children," Nice says. "Even though I was small they saw my spinach was the best and started to buy from me. I was so happy."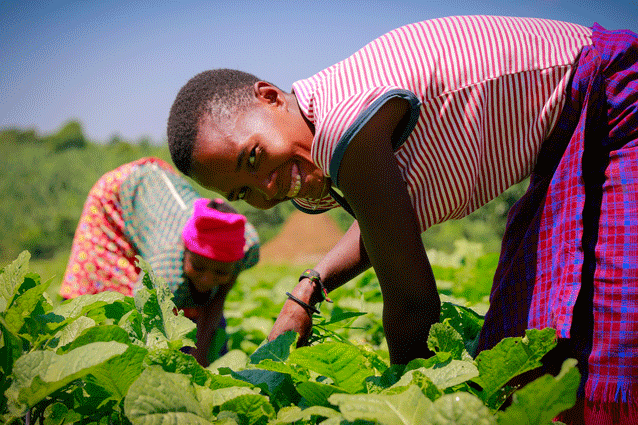 Tanzania has one of the highest rates of chronic malnutrition in the world; 42% of children under five are malnourished, which leaves them open to disease and learning difficulties later in life. Vitamin A and Iodine are the direst deficiencies, with iron deficiency another major concern.
Nutrient-rich spinach, served with beans and rice for lunch, is an affordable and delicious cure-all for these specific dietary deficits.
Nice is proud of her produce, the fact it feeds so many children and the ability it gives her to employ her elder sister, Waidae, on the shamba (farm).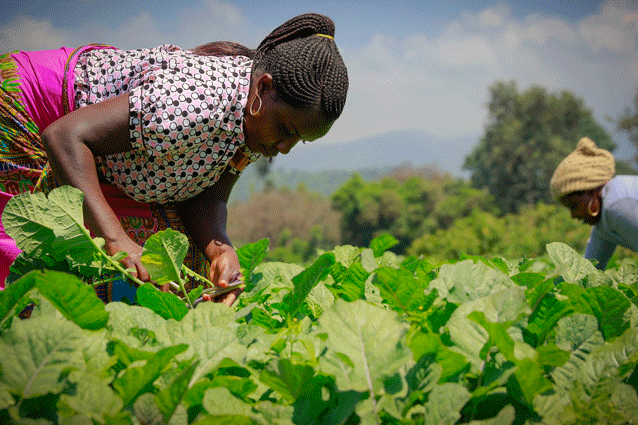 Before supplying the school, Nice and her husband John were living in a one-room mud house in Moivaro, sheltering and providing for four members of their extended family as well as their three children. Nice grew her vegetables in a small rented plot on the other side of Arusha.
In the future the Fadhilis hope to grow the shamba for their eldest son, Freddy, to inherit; they want to finish building their house which has been many years in the making and they want to see daughter Alice graduate and become a teacher.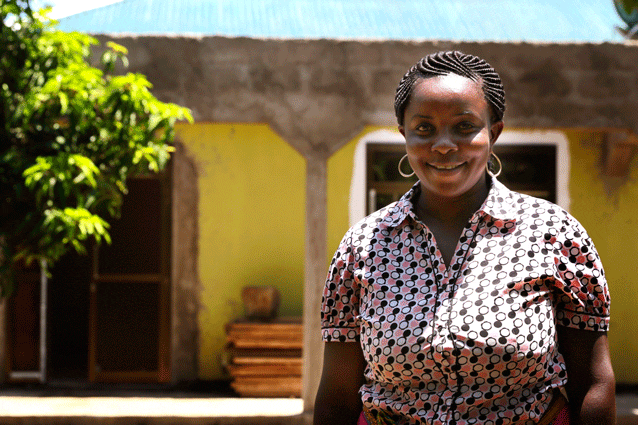 Nice said that she gives thanks for the school and prays for its students each night.
"I am happy because St Jude is able to support many children and I am able to give a better future to my children because of the school," Nice said.
Replies