Edgar in Form 4 is no magician: he's better than that.
The earnest and inventive teen is a fully-fledged philanthropic entrepreneur!
Behind closed doors, the young visionary spends his Saturdays, melting and moulding the blight of plastic bag refuse into rock-hard bricks!
It's a bold bid to clean up the environment and support his community.
The unique project has earned Edgar global recognition as a 2017 International Young Eco-Hero. Just last month, he competed with thousands of talented candidates from around the world for the prestigious 'Outstanding Innovator' award!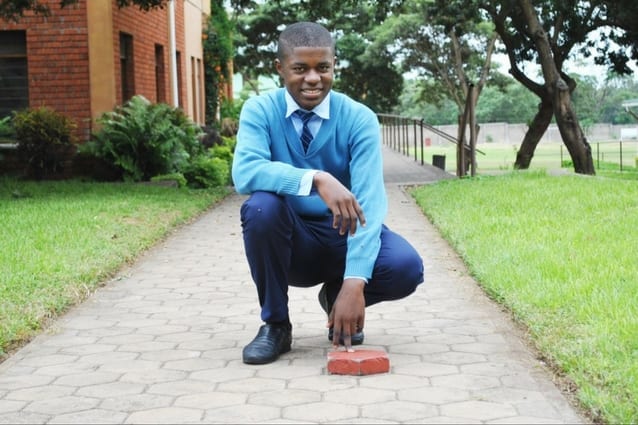 "I didn't want to apply at first, because I saw that most past winners came from America. Then, I thought about brave people like my hero, Wangari Maathai, who won the Nobel Peace Prize in 2004. When I thought of her courage, I decided to go for it."
Championing his cause won Edgar the 'champion' title, but the revolutionary idea had humble beginnings.
"I was in Dar es Salaam when it flooded two years ago. I saw people's mud-brick houses being swept away and wanted to design pavers and furniture for them which would be cheap, but also strong," Edgar recalled.
"President John Magufuli encourages people to clean up our country. So, I thought I could start my own waste-management project and help people at the same time."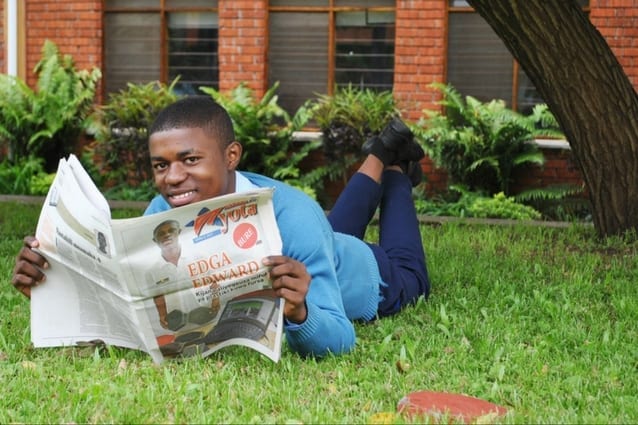 Edgar feels inspired by the St Jude's community, where he is encouraged to do his best and give back whole-heartedly.
"I couldn't have achieved this without the help of my school!"  

"The School of St Jude took students to an innovation workshop on Saturdays, where we brought our creative ideas to life. That's where I designed my first prototype paver using raw materials and I displayed it at our Science Day."
"I felt motivated because of Science Day. It was really wonderful when people appreciated my efforts and supported the idea I'd been working on for so long." 
The incredible innovator admits he's stumbled over some cracks in the pavement, though. 
"It was challenging to melt the plastic bags without creating more pollution. I've made an organic solution, which I use to treat and filter the smoke to separate the toxins," Edgar said.
"People told me to give up, but the challenges I faced gave me the chance to develop something else which helps the planet and prevents pollution."
"We mustn't be weakened by setbacks. We can use them to make us stronger and better!"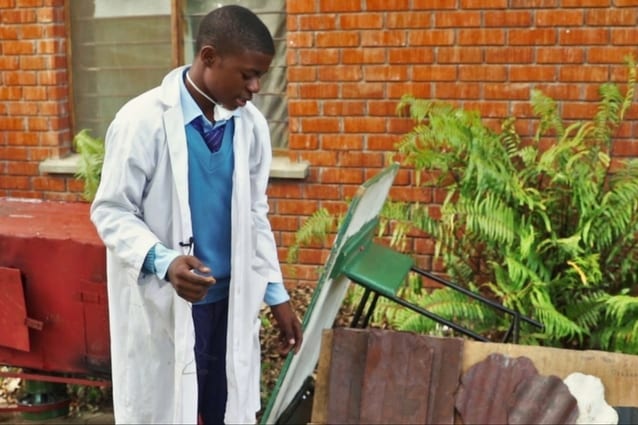 Edgar has grand plans for future projects - he's keen to build whole cities, but knows he must start by laying down solid foundations (or, in this case, durable plastic!)
"You have to start small. Wangari Maathai said, 'it's the little things citizens do that will make a difference.'"
"I think this idea can change the world, but I'd like to start here in Africa. Tanzania is a developing country and it's important for us to use our skills to serve the local community. Yes, we have problems. It is up to individuals to help solve them."
"I believe that preparation must meet opportunity."
Be prepared to watch Exceptional Edgar rise to the occasion - the innovative sixteen-year-old is already paving the way towards a brighter, cleaner, Tanzania!
Help a student like Edgar overcome the odds - why not consider becoming a sponsor? 
See Edgar launch his project at the Science Fair!
Replies