Overcoming adversity is what St Jude's is all about, and with the help of some dedicated individuals, senior primary student Lightness is proving that nothing can stop her from achieving her potential.
Due to cerebral palsy, Lightness is unable to use her hands, even for the most basic of tasks. Amazingly, the cheery 13-year-old has adapted to learn, eat – and even paint! - with her feet.
Lightness' determination and the support she has received through the school network means her future is bright, despite being in a country experiencing severe poverty and a lack of services for people with disabilities.
It all began when St Jude's sponsor and former special education teacher Noela Phillips heard of Lightness's plight.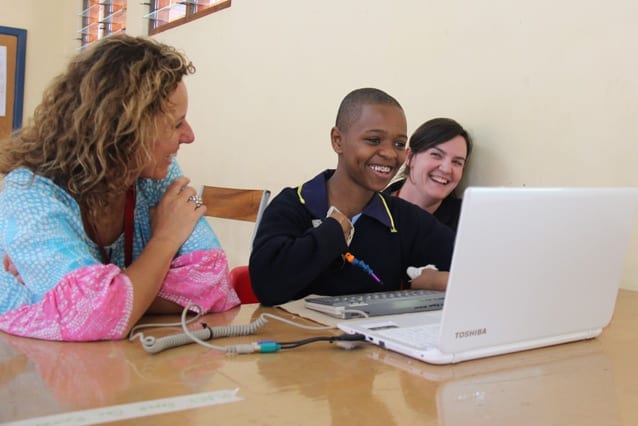 The Brisbane resident reached out to Brisbane High-Rise Rotary Club's former President and CEO of Cerebral Palsy League of Queensland (CPL), Angela Tillmanns, who was about to embark on a Rotary visit to St Jude's.
Angela understood how specialized equipment could make a huge difference to Lightness' life, and aided the Rotary club's donation of an iPad to help her learning.
"On meeting Lightness, and seeing her determination to be the best she could be, it was easy to get involved," recalled Angela.
"It was amazing watching her use her hands to make things happen on the iPad that we had taken with us. It was a great way to demonstrate to Lightness what was possible with new technology."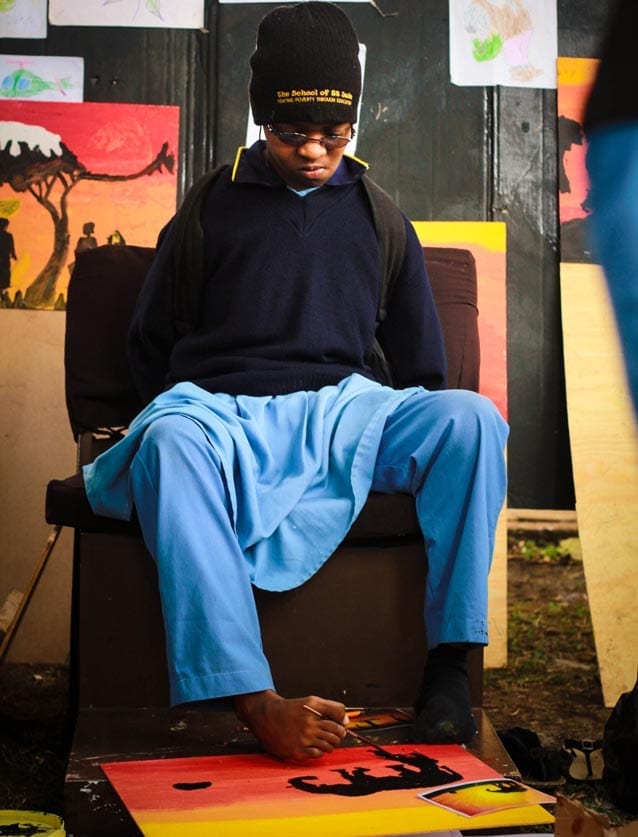 The Tillmann's family, backed by the expertise of CPL, are also helping Lightness reach her dream of one day being confident enough to eat alongside her peers, as she currently has lunch with the school nurse in her office.
Lightness is trialing a specially-designed spoon which attaches to her wrist, and with lots of practice supported by the St Jude's Community Relations team, we hope one day she may be able to feed herself.
The Tillmann's family covered the cost of CPL occupational therapist, John Pashen, to help buy the correct equipment and make sure Lightness and her teachers had the support to use it effectively.
"John supports many people living in remote areas of Queensland via Skype and has developed good skills in assisting people with disabilities via this communication method, so we had great confidence that he would be able to help Lightness and the staff at St Jude's," Angela said.
Brisbane GP Dr Gordon Mor, who is part of a medical team that visits St Jude's for annual student checkups, also delivered some additional equipment for Lightness.
"Dr Mor took a large bag of equipment over to Lightness to trial, and brought back those items that were not suitable. It is important to trial a wide range of equipment so we can get the best fit between the person and the technology," Angela said.
Based on Mr Pashen's advice, the Tillmanns also provided two specially-designed computer keyboards to enable Lightness to access computers at the same rate as her peers. She currently sits on a specially-built seat with her toes operating a larger-than-average keyboard. One day she hopes to master a special keyboard with a device strapped to her hands, whilst sitting in a seat beside her classmates. A Community Relations team member gives Lightness private lessons twice a week to help improve.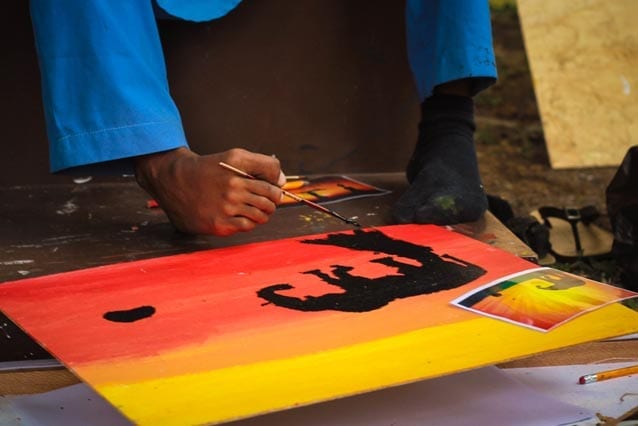 Dr Pashen said he found working with Lightness inspiring as she is so motivated, shows a willingness to try new technology and persevere with it.
"When we visited Lightness she proudly explained that she wanted to be an artist," Angela said. "Her work was exceptional so she definitely has a future there. However, with her academic ability, excellent English communication skills and the right equipment and support, she could definitely be a professional such as an accountant or lawyer."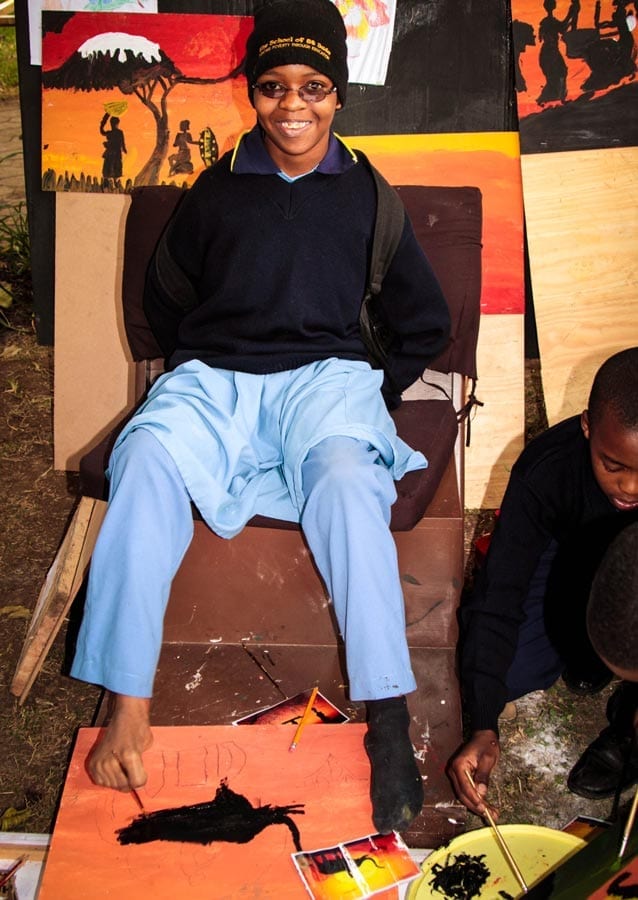 Read more about Rotary's involvement in The School of St Jude.
Replies