When St Jude's Interact President, Lisa, hangs up her school uniform at the end of each term, her work is not yet done — and that's just the way she likes it! 
As a part of the Smith secondary campus service program, Lisa and dozens of her school friends volunteer at several local orphanages during their term break. 
Inspired by the spirit of St Jude's supporters worldwide, the energetic Form 4 student hopes to make a difference in the lives of others.  
"St Jude's is giving many students the opportunity to receive a free education. We love the chance to share what we receive… to give back in return."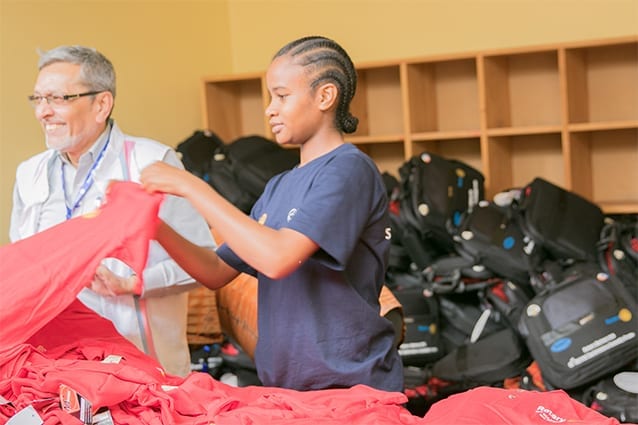 The program, overseen by Head of School Services & Self-Reliance, Mr Ernest, motivates students to demonstrate our school values: Respect, Responsibility, Honesty and Kindness. 
"Without the spirit of generosity, St Jude's would not exist, and this is why we started the program."
"The students come up with ideas for ways to help. I seek permission from the academic leaders, then organise transport and supervision," Mr Ernest said.
It's clear that Mr Ernest's humility and compassion has had an impact on his students.  
"Every idea we come up with, he will try to support us. He is a good role model," Lisa affirmed.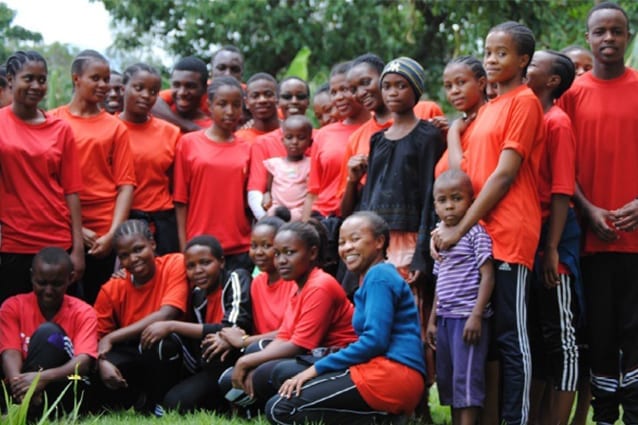 Lisa believes that helping others is a way to show gratitude for the opportunities she receives at St Jude's. 
"When we see these children, we feel like we are one with our community. We can teach them what we know. When we spend time with them, they feel like they belong too." 
"Our duties include helping with washing and cleaning, and we have fun playing with the kids!"
"It makes me appreciate my family, because most children at the orphanages do not have any. I am privileged to get the love I deserve."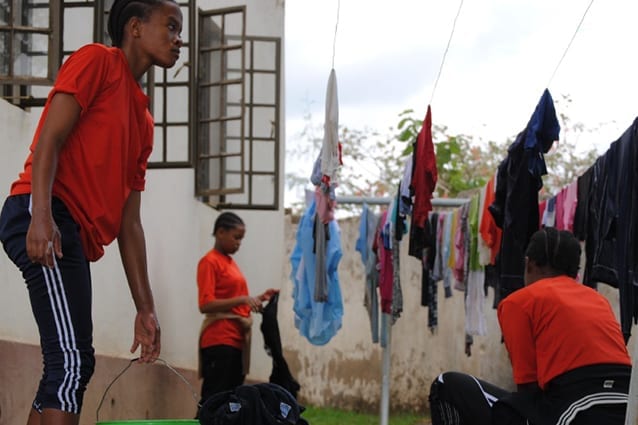 Of course, there's always time for the students to bond and laugh.
"The first time we went [to the orphanage], my friend was cleaning the stairs. She was almost finished, then she accidentally spilled the bucket and had to start again! Even she thought it was so funny." 
At the end of a hard day's work, it's the quiet moments of humanity and empathy which fuel our students' appetite for community service. 
"One of the children at the orphanage had a birthday. We celebrated with sweets. One boy I had made friends with came up to me and said, 'you have been my friend. I want to give you this,'" Lisa shared. 
"I told him to keep his own sweets, but I felt so nice…I knew I had made somebody feel special."
You can make our students feel special by spreading the word about their inspiring projects!
Replies