Every fundraising event around the world helps our school to fight poverty through education a little more every day! Our school relies entirely on sponsorships and generous donations from our friends around the world. 
Paddling for 'Education and Empowerment'
404km / 5 days / 1 river. This November, Karenne will participate in the 2016 Massive Murray Paddle: a 5 day 404km kayaking marathon to raise funds for our school. "Education is so important because it allows you to make choices, and if you've got choices, the world is more open to you." Karenne said.
Karenne visited us in 2014 while here she trekked Kilimanjaro. "Climbing Mt Kilimanjaro was always on my bucket list and was one of the main reasons that I decided to go to Tanzania. Despite reaching the summit, visiting St Jude's turned out to be the most rewarding experience of the entire journey."
While here, Karenne met Kemmy, the student she sponsors. "The school regularly keeps me updated on all of Kemmy's achievements. She is now in Grade 3 and often sends things to me that she's written or drawn, which is really lovely."
Armed with as much advice and helpful hints as possible (including bubble wrap for the kayak seat!), Karenne has been training regularly for the event, spending many hours on the water concentrating on her technique and improving her fitness level. We wish Karenne boat loads of success!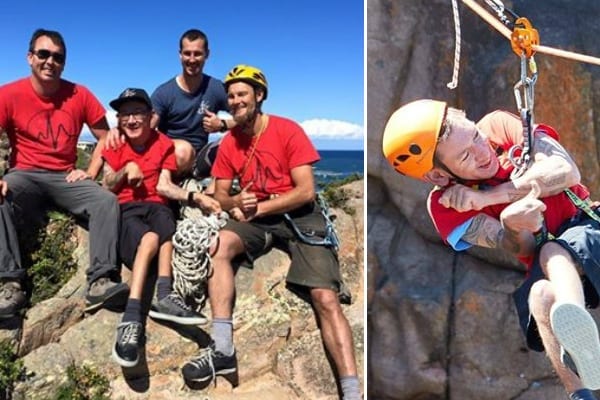 Challenge Tom
Tom and his friend Lloyd have set out to complete a range of challenges to get Tom to do something different, fun and most importantly raise funds for charities that really need the support. In late September, Tom undertook an abseil and flying fox challenge to raise funds for St Jude's.
Tom is a special St Jude's supporter. He has Leigh's syndrome, a neurological disorder resulting in progressive loss of mental and movement abilities. But Tom doesn't want you to feel sorry for him, he wants to undertake challenges, have fun and raise money for charities he likes. We are so proud that Tom chose us and impressed with his bravery in completing the abseil, we're pretty sure we wouldn't be brave enough to do that!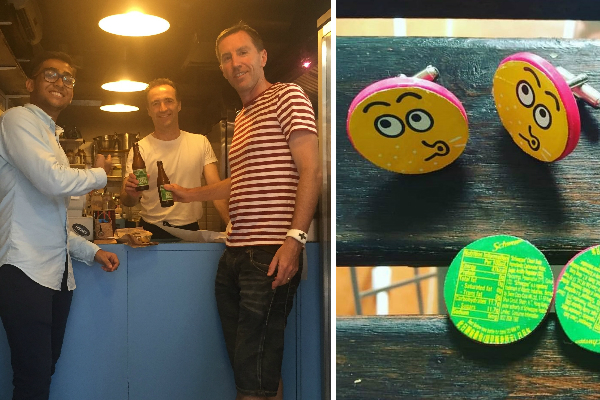 A fish and chip store and cufflinks in Hong Kong
Peter first heard of St Jude's in 2006 when his parents brought Gemma's on holiday. "My father is from the same town as Gemma and had sold the Rice family farm machinery. It turns out we even had mutual friends." Peter explained.
Peter began his support of St Jude's in 2006 when he sponsored one of our students. He has continued this support organising speaking events in Singapore for Gemma and convincing his class from the executive MBA program from The University of Chicago Booth School of Business to sponsor two students for their entire education.
Though the fundraiser was successful, there was a shortfall. Peter decided to make cufflinks using some coins he had collected living and traveling throughout Asia. His many soldering attempts were a bit of a flop, but Peter is never one to give up. He instead decided to try using bottle caps and had a resounding success.
Peter then discovered a new fish & chip shop, a rare thing in Hong Kong. The founder is New Zealander, Matthew Beldham. Matthew stocks a selection of craft beers and soft drinks, perfect for the cuff links. They began collecting bottle caps and selling the finished products, with all proceeds to support the Chicago Booth sponsorships. 
If you're interested in a pair of the cufflinks get in touch with Peter here.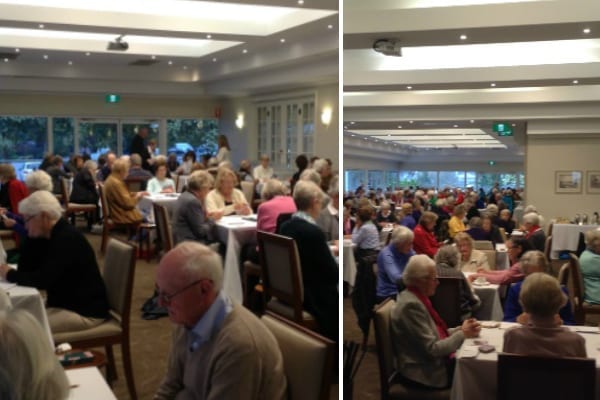 Lyn's building a bridge
A game of bridge, a leisurely lunch and a good catch up with friends made Lyn's annual fundraiser a roaring success. Lyn has been organising a bridge day to support St Jude's since 2009 and we really appreciate all her hard work. Each year the event grows in popularity and we are so lucky to have Lyn helping us spread the word and raise much needed funds for St Jude's.
Each year has been a huge success and this year was no exception; everyone who attended had a great time while helping to raise an amazing $5,000. We look forward to putting the donation to good use and to seeing what next year's bridge day brings!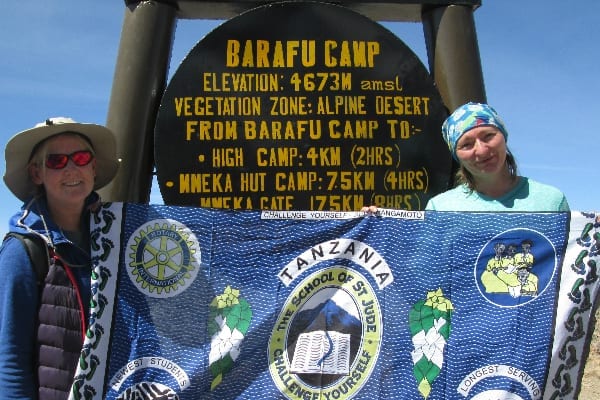 Ladies with Altitude
The Ladies with Altitude certainly reached new heights when they visited St Jude's and climbed Mount Kilimanjaro to help raise funds for St Jude's. This was the biggest event organised by the ladies who had also hosted fashion shows, presented at their churches, workplaces and local Rotary Clubs. Wow!
Upon returning home to the UK, the ladies have kept up the efforts and are continuing to help spread the St Jude's message and fundraising to sponsor two of our students that they met on their trip. We can't wait to see what other challenges the ladies take on in our name.
If you wish to fundraise by holding an event, big or small, we have dedicated staff who will help you every step of the way. Just register your event.
Replies