Whether you're a generous duo, a spirited school, a thoughtful teenager or a group of fashionable ladies there are so many ways you can support St Jude's. Read on to find out about four of our super supporters and the ways they are helping us fight poverty through education.
Michael and Kim's wonderful wedding
Michael and Kim recently tied the knot, and while planning for their big day they also thought of others. The couple decided to sponsor a St Jude's student, Hawa in Class 1, instead of purchasing wedding favours for their guests. On the big day guests were given a postcard and shown a short video sharing the impact the support is having. The happy American couple also had the novel idea of setting up card-writing for guests to write short notes of goodwill to Hawa.
With Michael a teacher and Kim a physical therapist they "understand the importance of giving children a chance to shine and grow". Kim's family currently sponsor two St Jude's students and her father has visited the school, a trip that he swears "changed his life". We would like to wish this generous couple the happiest of years ahead!
Interested in supporting St Jude's at your next big event? Register online here.
Neat Nadia nails the Duke of Ed!
Nadia is a dedicated Year 11 student at Kincoppal Rose Bay School of the Sacred Heart in Sydney, where the enthusiastic 17-year-old is supporting St Jude's through participation in the Duke of Edinburgh Gold Program. She chose us because she believes "education is the key to solving many problems in our world, so everyone should be given the opportunity".
Nadia first heard about St Jude's at Rose Bay Church, when Gemma visited and shared our story. Her family have supported us ever since, and now Nadia is helping spread the word by producing a newsletter and undertaking various fundraising activities that have already raised $5,000! Nadia will continue fundraising throughout next year, and we wish her all the best as she completes the Duke of Edinburgh program.
Want to help spread the St Jude's story? Why not do a presentation!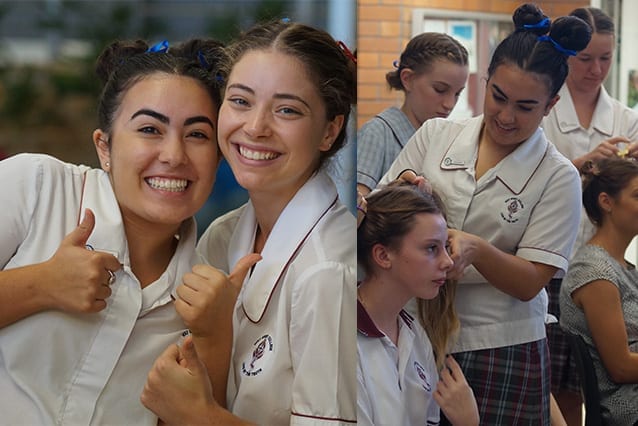 Showing Spirit with Two Bun Tuesday for Tanzania 
The tremendous Student Representative Council of Holy Spirit College Bellambi in New South Wales organised a terrific fundraiser with Two Bun Tuesday for Tanzania. Staff and students adopted the tasteful look, and even the boys got into the action! Students set up a salon which generated $270…not bad for a day's work!
This event was planned following a visit to the school by Gemma and Dorice on their March trip to Australia, where they shared the St Jude's story with Year 12 students. The inspired students wanted to give back and "help play a role of changing the lives of the disadvantaged". We look forward to continuing our relationship with the students and staff of Holy Spirit College.
Find out how your school can support St Jude's by going to our At Your School page.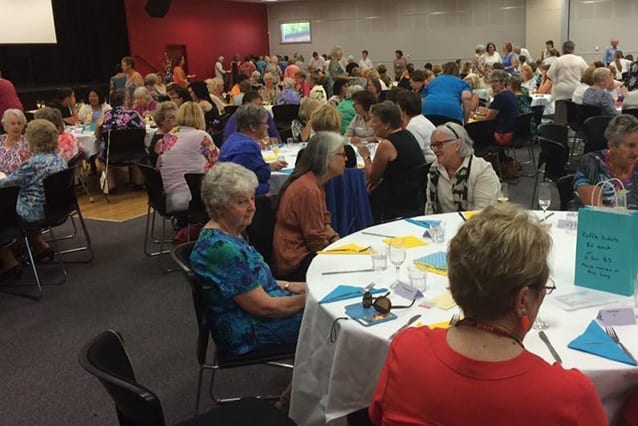 Inspiring Inner Wheel District A50
The lovely ladies of Inner Wheel District A50 have been hard at work for the last year hosting a range of fundraising events, all in the name of spreading our story! The A50 ladies chose St Jude's as their International Project for 2015 to 2017 and have organised a range of events, from a fashion show in Blaney (which was a highlight of Gemma's Aussie visit this year), to hamper raffles and partnerships with fellow clubs.
With more than $14,000 raised the A50 ladies can continue sponsoring Daniel, who they started sponsoring in 2010, 'til 2022 when he will graduate from high school!
Get your organisation involved by starting a club or workplace fundraiser!
Or find out about our sponsorship packages.
Replies