When Laura Brown and Gemma Sisia were growing up as farmers' daughters in country New South Wales, it's unlikely either could have predicted where their lives would lead.
Both women were motivated by a sense of intrigue and adventure to seek challenges and opportunities.
"For me, it was big dreams and curiosity! You just have to turn up. I wouldn't be able to live with myself if I didn't try," Laura said.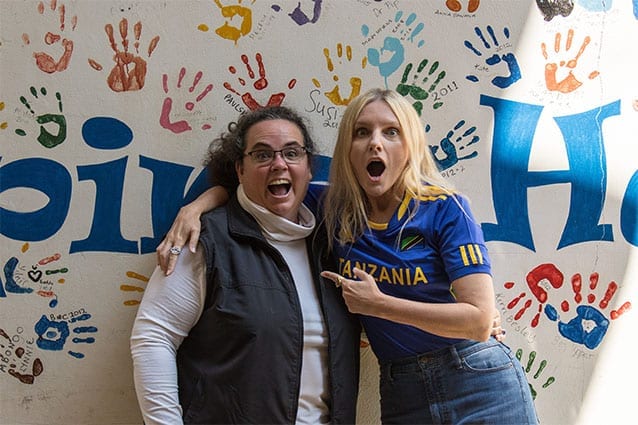 Laura Brown is an international publishing icon, fashioning the runway as InStyle Magazine's Editor in Chief.
A self-confessed 'challenge junkie', Gemma couldn't agree more with her homeland counterpart.
"You just have to keep going, no matter what; work towards your dream and never let it go."
Gemma Sisia, Founder of The School of St Jude, provides a free, quality education to 1,800 of Tanzania's brightest and most disadvantaged children.
Both women are fiercely passionate about their work, securing their status as Aussie powerhouses making a global impact.
This month, they've joined forces to fight poverty through education.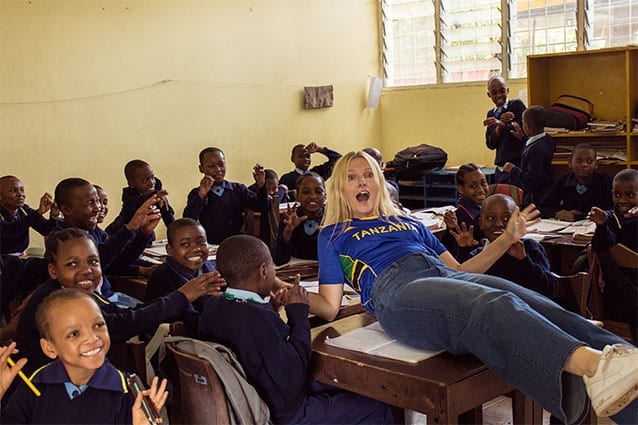 Laura literally swept our students off their feet when she visited St Jude's in late July 2017, and couldn't resist signing up to sponsor an academic scholarship for two of Tanzania's youngest leaders.
"We can thank Liam Bartlett from 60 Minutes Australia for introducing me to Gemma!" Laura said.
"I told him I was going to Tanzania on vacation and he told me about her and the School. It was fate."
"What most impressed me about St Jude's is how incredible the mission is and how effective the team are at achieving it."
"I also love the Australian animals on the school's walls, obviously."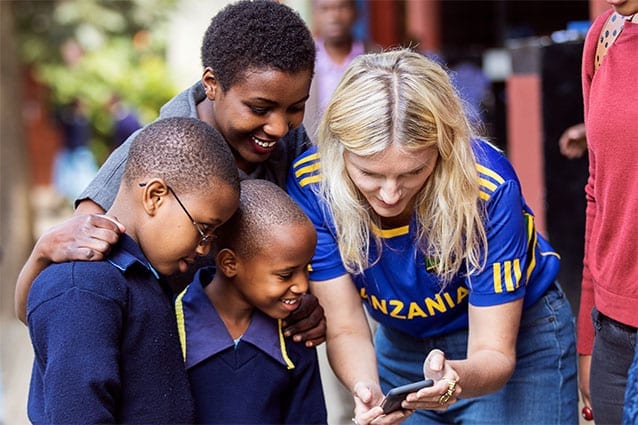 Laura now supports the education of two girls at St Jude's; Alice in Standard 3 (Grade 3) at Sisia primary, and Hadija in Form 1 (Grade 8) at Smith secondary campus.
"It's so wonderful to have the support of a successful international leader like Laura. She shows our female students they can achieve anything they set their mind and heart to," Gemma insisted.
In July, Laura's warm and engaging presence lit up the playground and entertained swathes of excited St Jude's students!
"I loved meeting two spunky young boys in Grade 3 named Saad and Yusuph.  They were so funny and told me not to give away any answers [in class]!"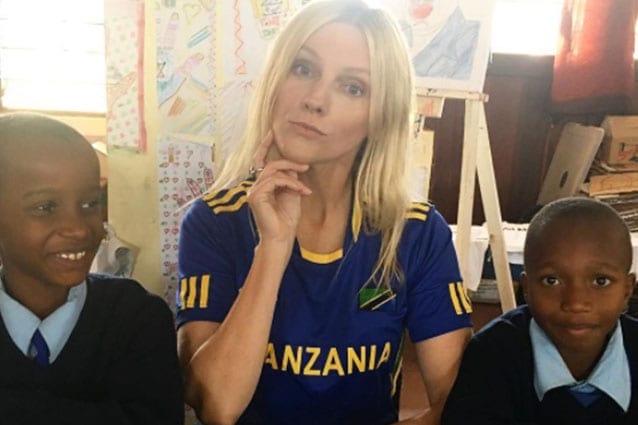 "I just couldn't not sponsor. You have to help where you can, and this is so immediate and tangible. I love being able to track how a student grows. I'm thrilled to be able to contribute anything at all."
Her advice to Alice and Hadija?
"Absorb everything you can, learn everything you can, meet everyone you can."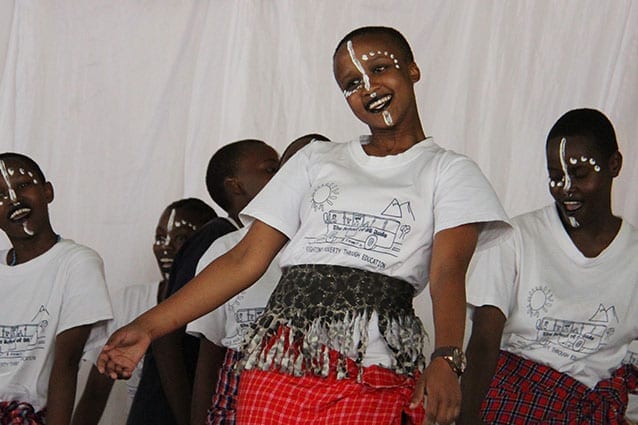 "I feel passionately about supporting the education of children in Tanzania, because they should have the same opportunities as anyone. Education should be an equal playing field, globally and economically," Laura said.
True that, Laura. On'ya mate.
Laura's support means two of Tanzania's most disadvantaged young leaders have opportunities to succeed at their fingertips. Show your support by becoming a sponsor. 
Replies