This month, we cast the spotlight on a few members of the St Jude's community, 'fighting poverty through education' in creative and exciting ways!
Miles Of Love 

Students and staff at St Aloysius College in Adelaide strapped on their sneakers to raise over $5000 for our school. 
Funds raised from the Walkathon and Mercy Day Carnival will be put to good use, servicing and maintaining a St Jude's bus for an entire year. 
"As a Mercy school, a commitment to justice is at the heart of all we do," Principal, Paddy McEvoy, said.
"St Jude's mission of 'fighting poverty through education,' makes it a true work of mercy in our world."
Year 12 students Maddie, Clare, Dimiti and Anna went the extra mile, making and selling blue and yellow ribbons to their peers.
"We feel proud to know that the money raised will go directly to where it is needed!"
The young leaders raised $210, which will provide seven St Jude's students with a year's worth of fruit – it doesn't get much sweeter than that!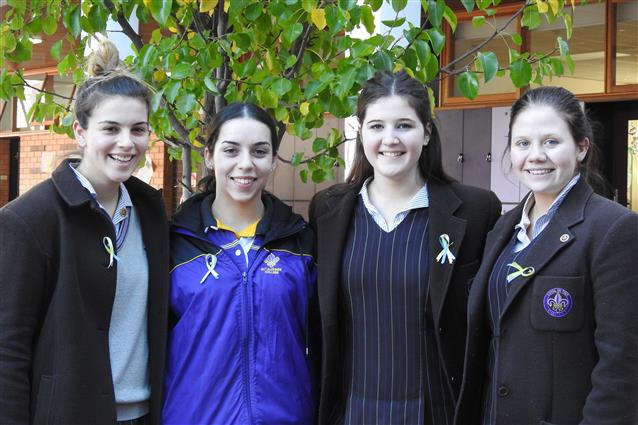 'Tech Won' Thanks To TechOne!
TechnologyOne employees from across the globe banded together to raise an amazing $40,700 for our school! 
A number of fundraisers were held throughout the year, and corporate donors were inspired by the school's story at TechnologyOne's annual December Fundraising Appeal auction and their Evolve Conference.  
All money raised from these events was generously matched $3 for $1 by TechnologyOne. 
Thanks to their efforts, we are able to upgrade our servers and update a computer lab of laptops with the latest licensing of Windows and Microsoft Office.
Three cheers for Executive Chairman, Adrian Di Marco and TechnologyOne supporters, who are powering our student's education and helping them stay connected!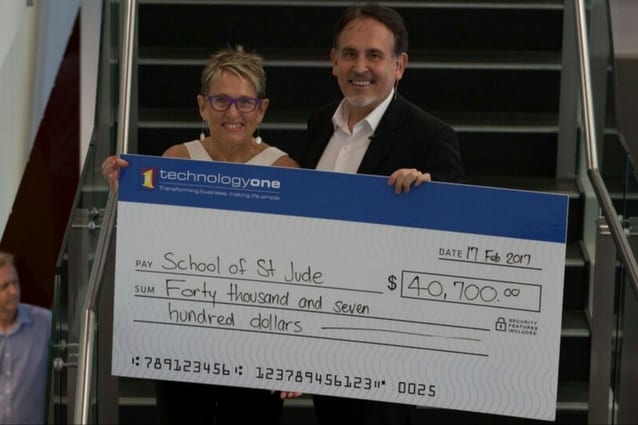 Talking It Up 
Our long-time friend, Noela, makes her mark by sharing the St Jude's story with anyone who'll listen. 
The former Special Needs teacher has spent the last two years speaking at Rotary clubs on behalf of St Jude's, helping to raise thousands of dollars. 
"Of course I get nervous on each occasion; however, the story of St Jude's must be told. I am telling the story for the students. It is my duty to encourage anyone who'll listen."
Recently, the Gladstone Rotary Club generously presented Noela with a cheque for $1090. 
The Rotary Club of Mt Isa were also more than happy for Noela to drop by and introduce them to St Jude's, "they donated all the coin and a few notes from a Sargeant's session that very evening," Noela said.  
"With hundreds of local charities requiring Rotary's support, it's an honour to accept donations for St Jude's! I always think of how I would feel living in the shoes of Tanzanian children who have the same hopes, dreams and aspirations of a better life as we do, but are denied an education because they are poor." 
"This is reason enough to act and assist in any way I can."
To invite Noela to speak at your next event, contact her at: nphil4@gmail.com.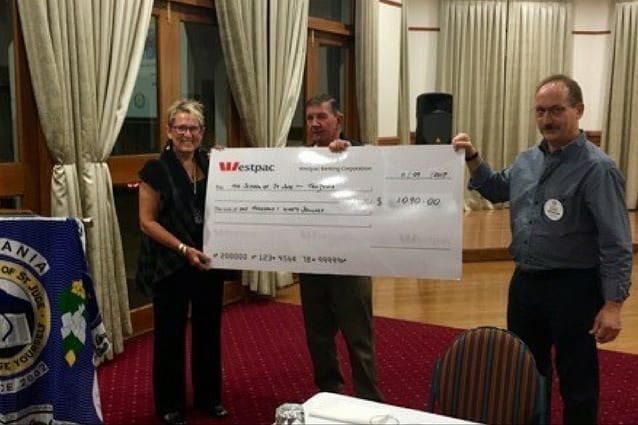 Big Art From A Huge Heart
A visit to The School of St Jude in February 2016 inspired Gerrit Faber to use his awesome artistry as a way of raising funds. Gerrit is the father of past St Jude's volunteer, Thomas. 
Gerrit hosted an exhibition of his portraits in December, titled 'Sterke Mannen – Strong Men'. 
"Thomas spoke on the night and sparked everyone's interest in the way St Jude's changes children's lives with education. The event was a great success!" Gerrit said.   
Each painting was whisked off the wall and $1500 was raised – enough to provide a classroom with internet for a year and fund our security for a season.
We thank these two 'sterke mannen' and all our supporters in Amsterdam for their generous contribution!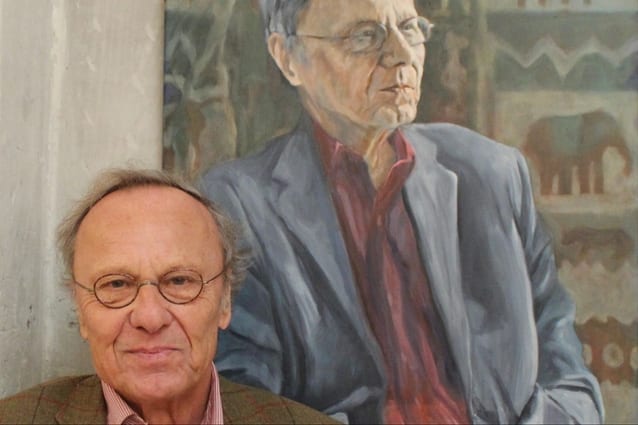 You too can be a super supporter – why not think of creative ways to host a fundraiser?
Replies