It would be hard to find an Australian who hasn't got one eye on current COVID-19 vaccination rates. Many supporters have reached out to St Jude's to ask about how Tanzania is addressing the pandemic and the availability of vaccines.
While eligible Australians were first able to access vaccinations in February this year, the vaccine didn't become available in Tanzania until late July. The cost of purchasing vaccines has put them out of reach of many developing countries, but when Samia Suluhu Hassan assumed the presidency of Tanzania in March, she made sourcing vaccines a priority.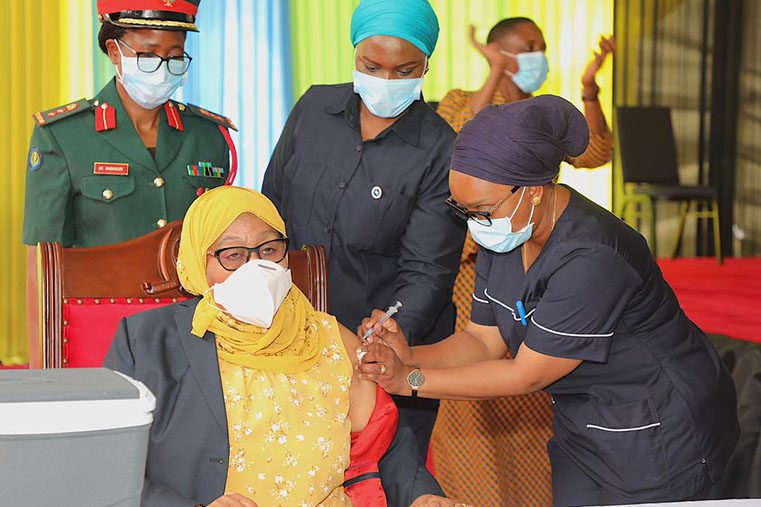 After talks with her US counterparts, President Samia secured a donation of one million Johnson and Johnson vaccines for Tanzanians with hopes for more to follow. Arusha, where St Jude's is located, was among the first regions to receive vaccines due to its status as a tourist destination. The vaccine requires a single dose and is freely available to those adults who wish to be vaccinated.
Since the arrival of the vaccines almost 900,000 Tanzanians have been vaccinated, however this accounts for a small fraction of the total population of almost 60 million people. Around 1.5% of Tanzanians have been vaccinated, in comparison to 75.5% of Australians over 16 years old.
St Jude's staff were among some of the first to be vaccinated. When it was found that staff who wished to be vaccinated were struggling to find time during their busy days to visit a vaccination centre, St Jude's organised for two busloads of staff to visit a vaccination centre in Arusha.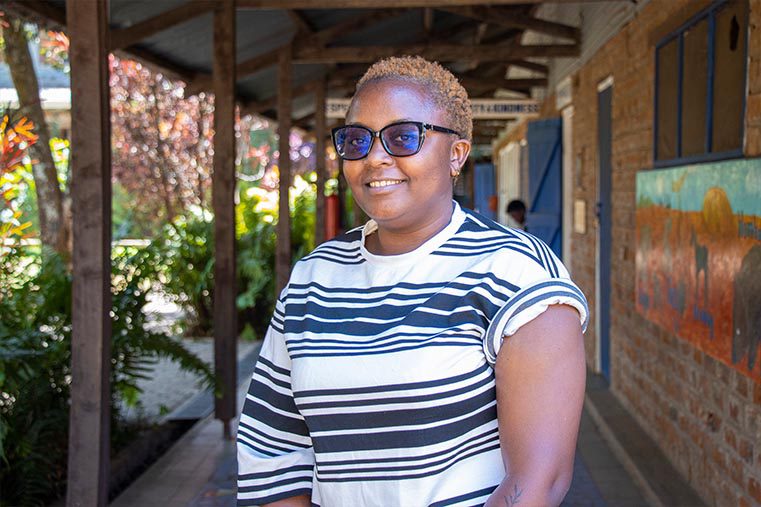 Liz, who works in the Head Office, thanking the school's generous donors, was looking forward to receiving her vaccination.
"I contracted COVID-19 twice, but the first time was the worse experience I have ever been through. I stayed in bed for almost two weeks. So, when the opportunity to get vaccinated presented itself, I didn't think twice because I didn't want to get sick anymore." Liz explains of her decision.
In late September, St Jude's staff requested for another vaccination day. This time, the school provided an opportunity for those who wished to get vaccinated at Sisia Campus, the site of the primary and girls' secondary schools.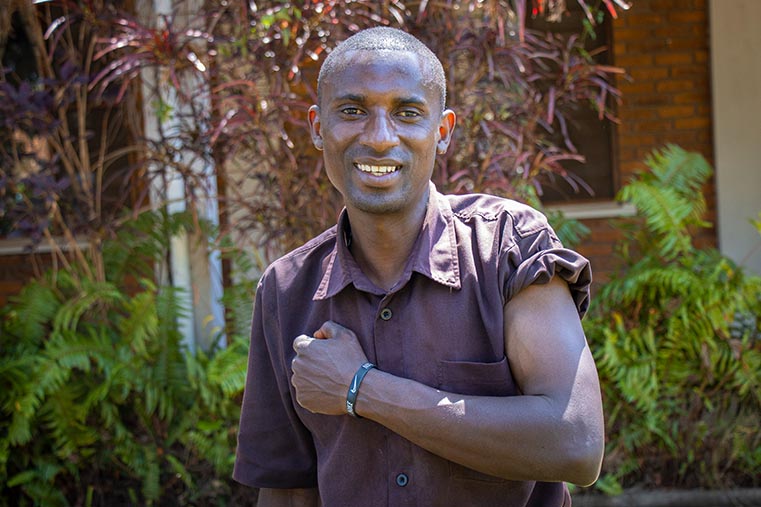 Moses, a gardener at Sisia Campus, was one of the staff members who decided to get the vaccination during September after seeing many of his colleagues get vaccinated the previous month.
"I decided to get vaccinated to protect my health," he shares. "It did hurt at first but only for the first day. I feel so happy and safe now that I am vaccinated." (Translated from Kiswahili)
Still other staff have organised their own vaccinations outside of work hours.
Of surveyed staff throughout the St Jude's, more than 35% are vaccinated and a further 34% plan to get their vaccination soon.
As a country which relies heavily on tourism, Tanzania has struggled during travel restrictions. Many St Jude's students' parents have lost work as porters, guides and hotel cleaners as the flow of tourists stopped abruptly. However, the country's slowly growing vaccination rate offers hope for the return of safari-goers, Kilimanjaro-climbers and most importantly, visitors to St Jude's.
It's inarguable that Tanzania's vaccination rate is far lower than those of developed nations, like the US and Australia. However, it's expected that vaccination rates will continue to increase as more vaccines become available. Vaccination remains entirely optional for St Jude's staff and Tanzanian citizens in general.
We look forward to welcoming visitors back to St Jude's soon. If you'd like to visit us and experience first-hand our success in fighting poverty through education, please contact us at visitor@schoolofstjude.co.tz
Replies