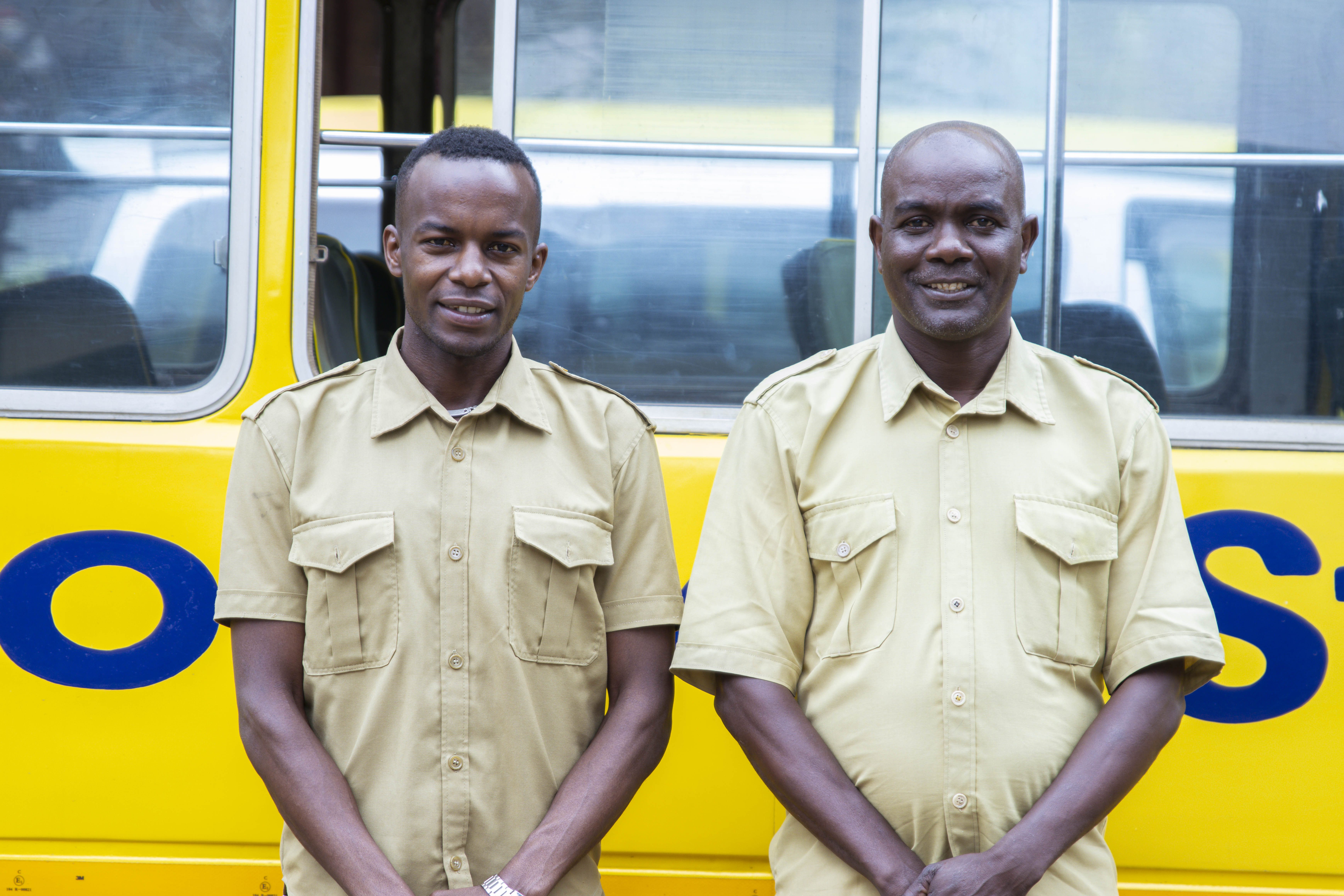 Around 6:40am every weekday, the engines of St Jude's buses start roaring. Soon, the bright yellow vehicles make their way out of St Jude's campuses. They return around two hours later, this time full of students and staff, ready to start the day.
Between St Jude's Smith and Sisia Campuses, St Jude's buses transport staff and students to and from school, to sports matches and excursions, covering about 1,600 kilometres every day.
"Waking up at 5am in the morning has become a habit for me," says Kaungame, a St Jude's driver of 10 years.
Kaungame is the Assistant Supervisor of all St Jude's drivers. His primary work station is at Smith Campus, where he oversees a team of four drivers.
"Transportation is an essential part of any institution or school," says Kaungame. "In addition to organising regular transport, I make sure there is always a standby emergency transport. That way, even if a student suddenly falls ill, quick transport to the hospital is always available."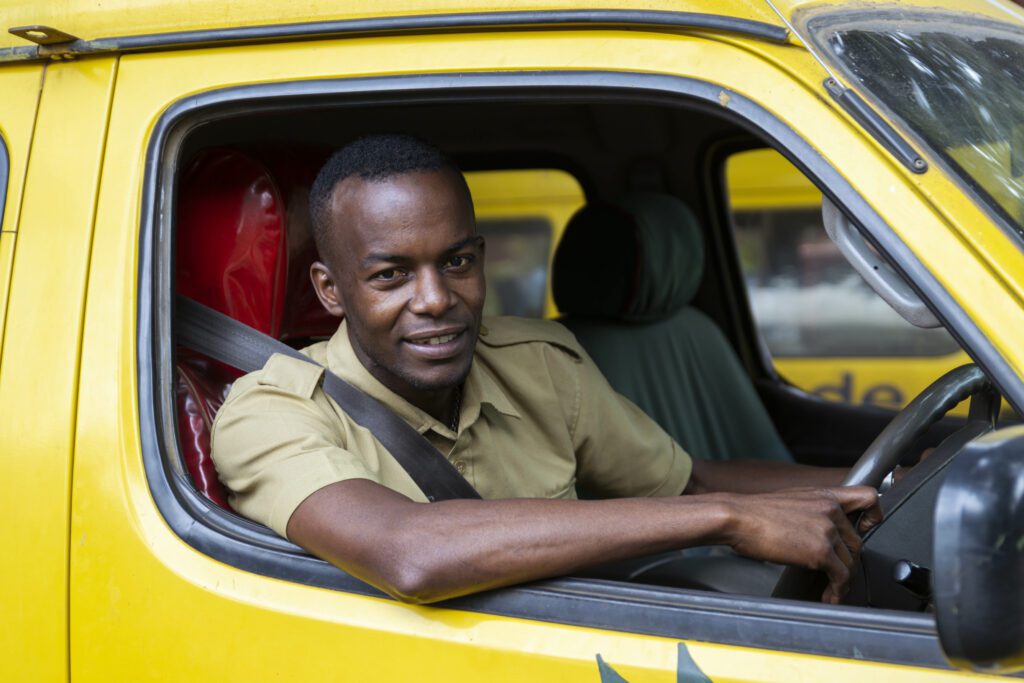 Over at Sisia Campus is Chief Supervisor, Severin. He is one of St Jude's first drivers, having spent 18 years at the school!
Severin coordinates all transport logistics at Sisia Campus.
St Jude's takes the safety of students very seriously. One of the most important tasks of the supervisor is making sure that all St Jude's vehicles are up to the required standards in safety and compliance. The supervisor prepares a daily report on the state of all vehicles.
"My favourite part of the job is driving students," says Severin, "but as the supervisor, I also take on administrative tasks."
The administrative part of his job has allowed Severin to gain new skills.
"I can now use the computer to write emails, request replacements, prepare reports, and so forth. I didn't know any of these when I first started at St Jude's" says Severin.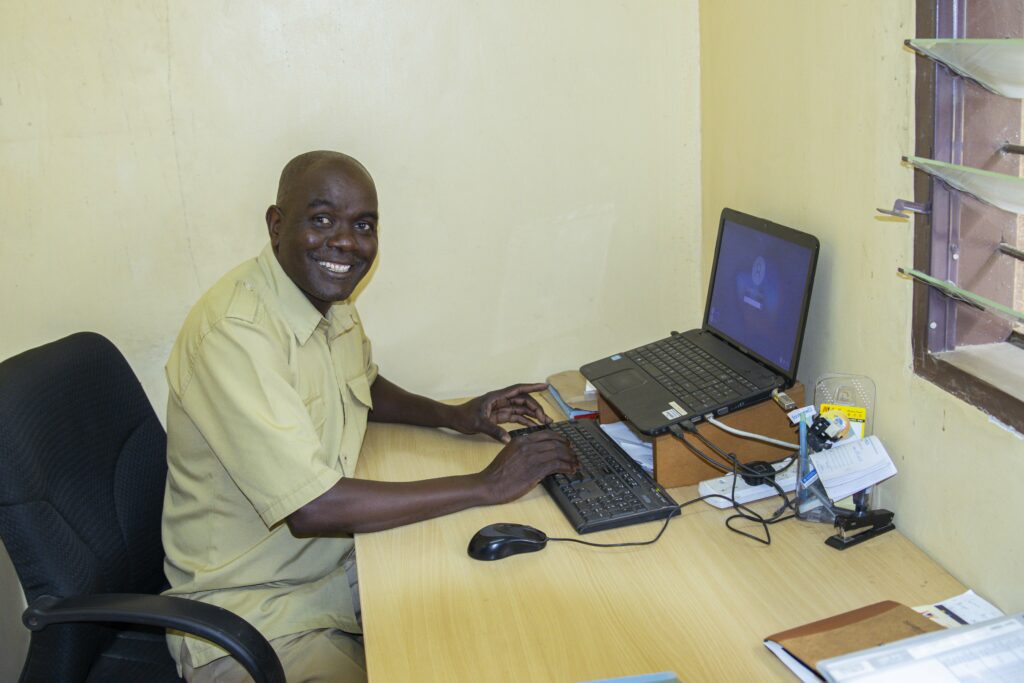 For Kaungame, the favourite part of his job is interacting with the students.
"They usually sing on the way back home from school," says Kaungame. "There's nothing like happy students singing to cap off your day. It is something I look forward to."
Severin and Kaungame manage a team of 20 drivers and oversee a fleet of 32 vehicles, including 26 school buses. Their punctuality, responsibility, and commitment keep St Jude's transport logistics working smoothly.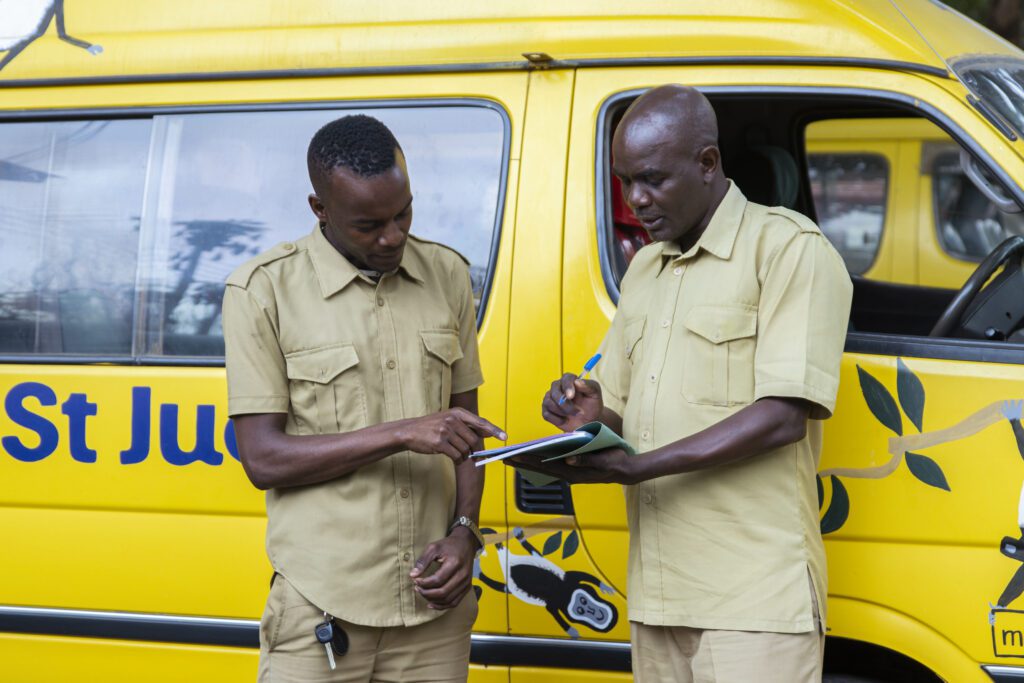 As the people behind the wheel, St Jude's bus drivers steer students towards moral and intellectual leadership.
Your support allows The School of St Jude to employ staff like Kaungame and Severin. Donate today!
Replies