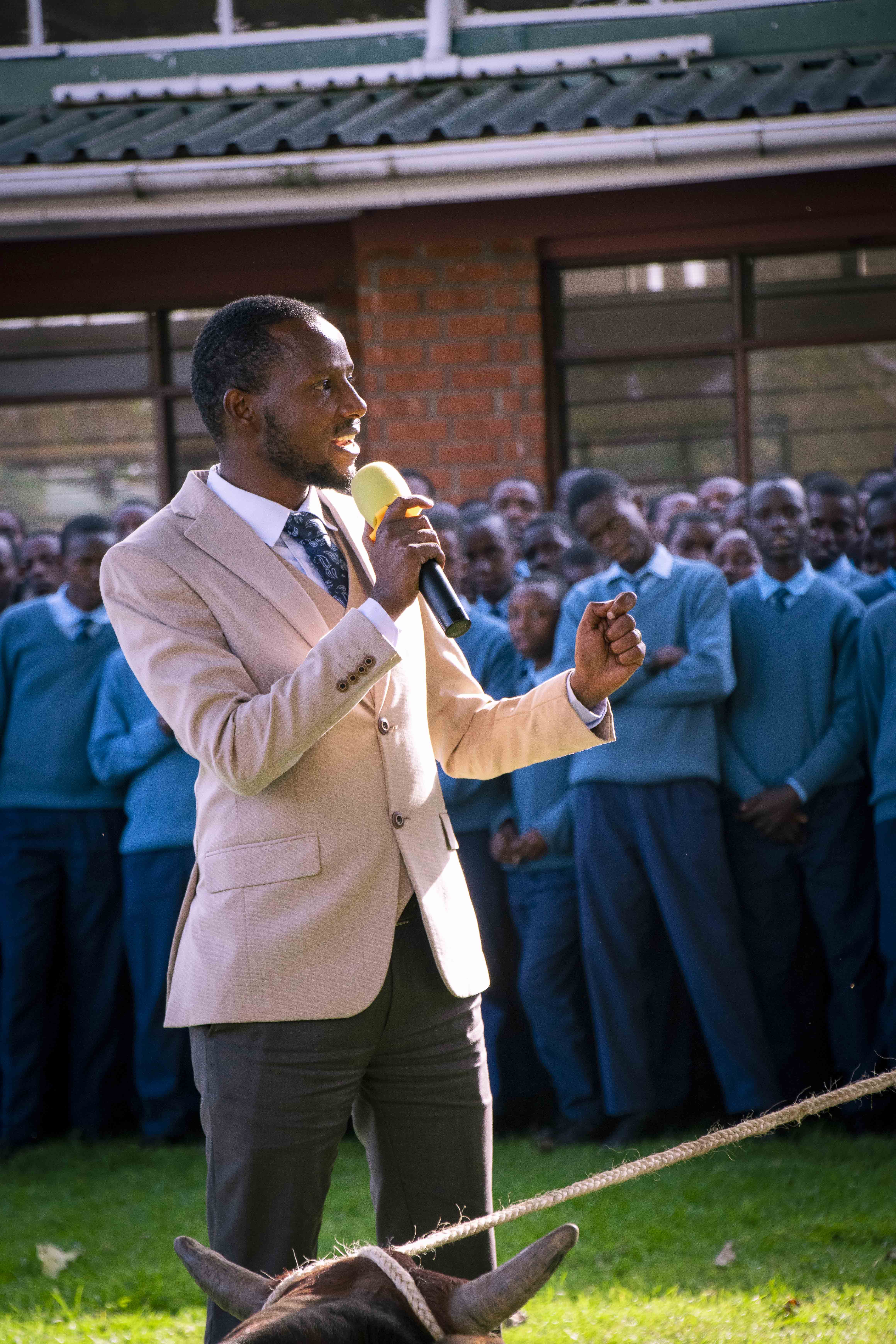 One of the most influential places on campus is the Headmaster's office. It is here that all decisions, both major and minor about the campus are made. Needless to say, the Headmaster is one of the busiest people on campus.
"I have been in this role for three months," says Mr Tsingay, St Jude's Secondary School acting Headmaster. "And I can already tell it is an experience like no other!" he adds with a smile.
Mr Tsingay is based at Smith Campus, the largest of St Jude's three campuses. Smith campus houses classrooms, dormitories, a school farm and livestock-keeping projects, and sports facilities for more than 900 secondary school students and around 112 staff. As Headmaster, he looks after all aspects of the campus and ensures everything runs smoothly.
"I work closely with Deputy Headmasters and Heads of Departments in various divisions and coordinate with other school leaders to stay on top of things," shares Mr Tsingay. "So, a typical day as a headmaster involves quite a bit of consultation and meetings with fellow leaders," shares Mr Tsingay with a smile.
Although his current role presents new challenges, Mr Tsingay is prepared for all of it. He credits his passion and the impact of his work on future generations as inspiration that keeps him motivated.
"Having been a teacher for ten years," reflects Mr Tsingay. "I've had the privilege of seeing first-hand the impact that my work has made on many students that have passed through my classes. There is nothing more satisfying than having your students grow to become role models and professionals, helping their communities," he adds passionately.
Mr Tsingay's passion for teaching developed, unbeknownst to him, after he completed his secondary school. With a bit of time on his hands ahead of university, he naturally found himself running a small tuition class in his village where he would teach his peers who were still in school.
"It all started as a hobby for me," Mr Tsingay reflects on his teaching career. "Running the little tuition class back in my village was such a fulfilling activity that I did it for free the entire time. I only asked my students to bring chalk," he adds with a smile.
Although he hadn't realised it at the time, Mr Tsingay has always harboured deep admiration and love for teachers from a young age. Even as a grown man today, he confesses that he still remembers his first teacher from Standard 1.
"I think the impact that teachers have on students is far-reaching," shares Mr Tsingay. "We may not always recognise it, but we've always had teachers as our role models at certain points in our lives," he adds.
Despite his busy schedule as acting Headmaster, Mr Tsingay always tries to make time for students. Every once in a while, Mr Tsingay leaves his office and tours the campus; visiting classes, checking on the farm and other projects, the dormitories and catching up with students. He still maintains the friendly demeanour and welcoming smile he's had for the past 10 years at St Jude's.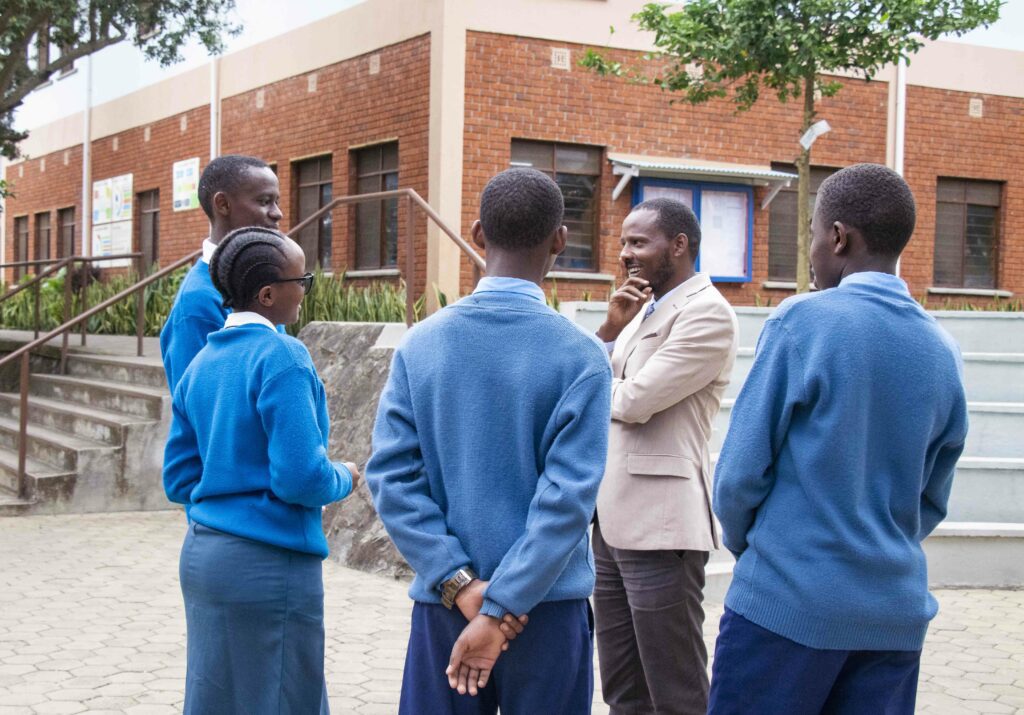 "Sometimes students forget that I am now the Headmaster and they would come into my office for issues that typically belong to the Academics office, which is where I worked previously," explains Mr Tsingay. "I think we are all adjusting to my new role," he adds with a smile.
Mr Tsingay's role as acting Headmaster comes at a time when St Jude's has enrolled new students in Form 5, the first of the final two years of secondary school education in Tanzania. He takes on the incredible responsibility of maintaining the school's impressive academic record whilst equipping students with valuable extracurricular skills for their future lives.
Your donations helps St Jude's employ competent, mission-driven staff to inspire the next generation of Tanzanian professionals. Donate Today.
Replies