After years of hard work fundraising to improve the lives of students at St Jude's, a group from Strathcona Baptist Girls Grammar School has taken up the chance to witness the impact they've made.
And, just like other supportive schools who have been a part of the St Jude's dream, they were not disappointed.
"This trip has been above and beyond our expectations. It has been an amazing learning experience and the girls have really taken to it," Strathcona BGGS chaplain Rhonda Burns said.
"They've made so many new friends and enjoyed experiences that will stay with them forever. We have had some wonderful days hearing how St Jude's has changed the lives of so many; not just the students."
The group was so taken with their experience that, after careful consideration and conversation with family back home, eight girls are sponsoring six students.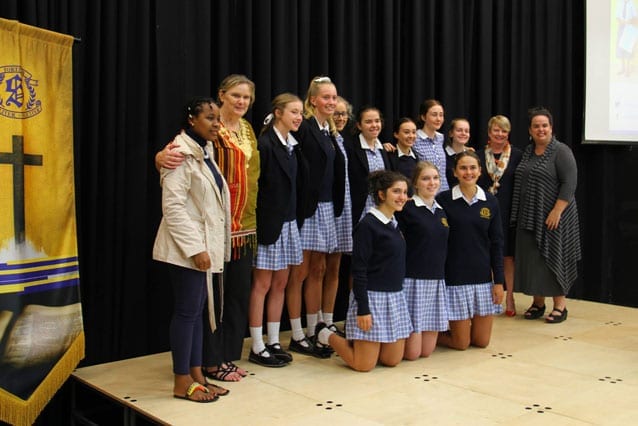 The group already raised more than $10,000 in less than eight weeks before arriving in Tanzania through Strathcona's Social Service program.
The held sausage sizzles, cake stalls, rallied family… and topped it off with a fundraising breakfast in Australia featuring St Jude's founder Gemma and Dorice, one of the inaugural graduates.
That fundraising work paid off when they arrived in Tanzania and met the students they are helping escape poverty.
The visit got off to a great start, with the students enjoying a very special Easter celebration filled with singing and dancing at a Pentecostal church service.
Since the primary students arrived back from Easter break, they've also started many joyous mornings with games on the oval and many school activities like cooking and eating with students and interactive class visits.
Not to mention their quick pick-up of the national language, Swahili, which they had a chance to practice during their most treasured experience - student home visits.
"The sponsor home visits were a life-changing experience," Mrs Burns said. "This was a most meaningful time, where we experienced first-hand the daily struggles of The School of St Jude families."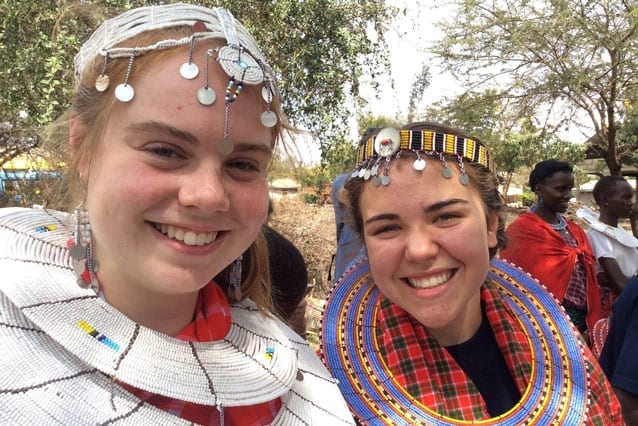 Plenty of unique, memorable Tanzanian experiences made up the rest of their trip outside the school gates – from visits to a Maasai boma (living community), a colourful Maasai choir, the snake park and, of course, a safari. Tanzania is one of the only places in the world where you can see the 'Big Five', and the Strathcona group got its fix of elephants, lions, zebra, hippos and giraffes during a trip to the famous Ngorongoro Crater.
They even helped at a local orphanage, Neema House, where they showered more than 40 babies and toddlers with donated clothes and books. No-one could stop the students from feeding, cuddling and playing with the children until they reluctantly returned to the bus.
All in all, it's been an amazing adventure for the Strathcona crew and everyone here at St Jude's!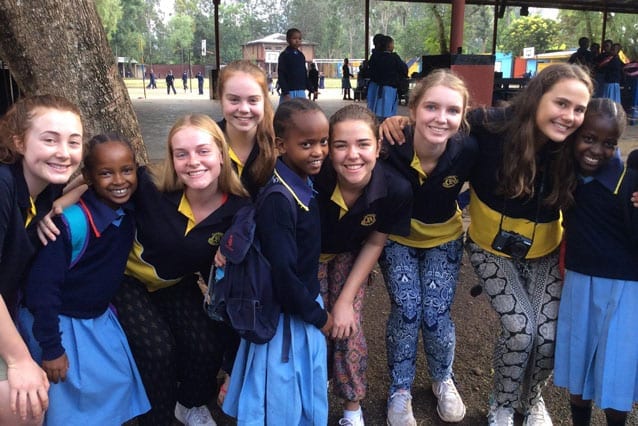 A visit to St Jude's is a fulfilling experience for everyone. If you're interested in visiting us find out more here, or find out how your school can support St Jude's by going to our At Your School page.
Replies